Winners of the "Bard Artwork" Contest

Find out who won!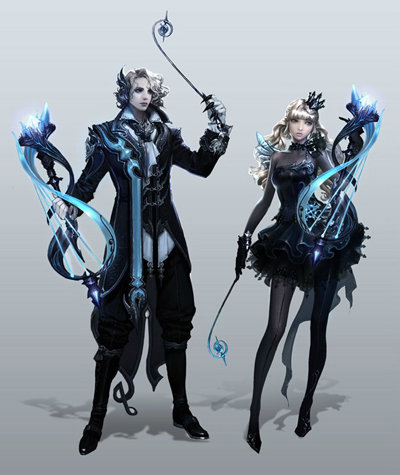 With 4.0 being launched in Korea and the success of theprevious contest about Concept Arts for the Gunner, a second round for the AION communities has been initiated. This time we were looking for "Bard"class weapons and we have selected one winner per country.
Once again, we are surprised by the number and the quality of participations for this contest. We have received hundreds of submissions from Europe and also beyond and it has been difficult to choose a winner for each country, since the quality and creativity of concepts were outstanding.
Some of the best Concept Arts which have been sent to Korea already, have been uploaded on Facebook.

Now let's introduce the winners for each community!
Please note that the winners for this contest have been decided by Gameforge. The overall winner, whose weapon will be implemented into the game, has been decided by NCSOFT.
(Click to enlarge)
Valky of Nexus is the winner of UK community.This is a magnificient concept for a gracious and powerful Bard's weapon.
(Click to enlarge)
Goara of Suthran has been inspired by the skills and the spirit of the bard by creating a unicorn harp weapon.
(Click to enlarge)
Soelmea of Thor is very economical and created a Bard weapon which is very close to nature.
Congratulations to all winners ! Each of them will receive a Shugo Box which will be sent within this week.
The announcement about the winner chosen by NCSOFT will follow soon.  It will include an interview and some of the first screenshots of the Bard and also Gunner Weapon ingame.