Support for Asmodians

Balancing measures taken on several servers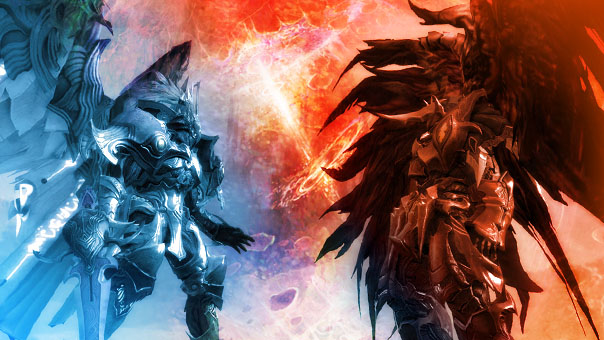 Greetings, Daeva!

You've probably already noticed that the Elyos outnumber the Asmodians on some servers, giving Asmodians a disadvantage during fortress battles and during PvP. To make sure everyone gets an equal chance, we're going to start taking the following measures, effective from the 01.10.2014 on:
Asmodians cause more damage during attacks on fortress gates
Asmodians receive a PvP defence buff (+9%)
The PvP defence buff can be collected from the NPC Delapa, who can be found in the Abyss or the Rune Temple daily between 7:30 PM and 11 PM (CEST).
Asmodians will receive spawned access to the following instances:
Hall of Knowledge
Void Room
Idgel Research Laboratory
But please note: these entrances have no connection to the instance server. Therefore group search can't be used! Access to the instances will be made available at 00:00 to 02:00, 12:00 to 15:00 and 20:00 to 23:00 each day.

This applies to the following servers:
Telemachus
Calinidi
Kromede
Curatus
Suthran
Balder
Barus
Thor
Vehalla
Urtem
Spatalos
Anuhart
The amount of time that these measures will be activated will depend on server balancing. As soon as the Asmodian faction has been reinforced with enough players and the balancing is restored, they will be switched off.
We will continue to observe the server balance and adjust the measures as necessary.

Your AION Team