Shugo Imperial Tomb and Healing Camp

Our in-game events in July and August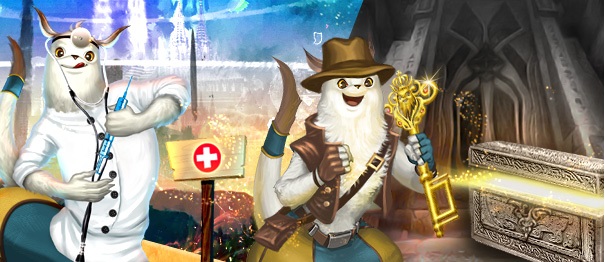 Return to the Shugo Imperial Tomb - 30.07 till 27.08
Opening from 30th of July until 27th of August, the Shugo Imperial Tomb will once again be unlocking its gates to players level 51 and up. Seek out Indiana Jonshunerk in Sanctum or Pandaemonium to enter the instance in the form of a Shugo Warrior. Together with one to two fellow players, stop the tomb raiders who have their eyes on the treasures of this lost empire.
Alongside various items, including the valuable Ceranium Medallions, there are also some completely new rewards – for example, a Holy Upgrade Serum. With a little luck, free spirits can look forward to a Garment of the Hell Lion. A particular highlight are the Mail Attachment Approvals with which you can send items that cannot be sold using the in-game post system.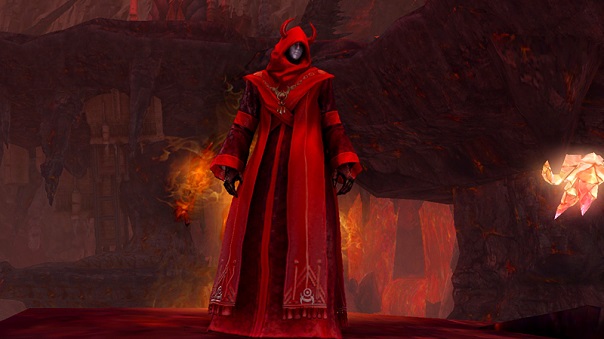 Further details on the Shugo Imperial Tomb and a list of all available rewards can be found in the forum.
Starting 31st of July, you will find some useful items for your excursion into the instance in the AION Shop: the Entry Scroll for the Shugo Imperial Tomb increases the number of visits you can take to the instance by one, meaning you can dive right back into the tomb. In the burial chamber of the Emperor, Empress and the Crown Prince there are valuable chests waiting, which you can alternatively open using the Indestructible Treasure Chest Keys from the shop instead of the in-game keys.
Visiting Dr. Daeva - Get looked after in the Healing Camp
A fighter's weapons and equipment must be in a flawless condition, yet keeping the body and spirit healthy is vital for staying victorious on the battlefield. For the good of the brave Daevas, who are going to battle for their people, Healing Camps have been built all over Atreia. From 30th of July until 20th of August, doctors and nurses will be tending to their patients and rejuvenating them with items such as scrolls and potions. Why don't you pay a visit to the camps and enjoy some TLC?

Asmodian rota
from the 30.07 until 20.08
Dr. Largo
Shift: Monday to Sunday, all day
Speciality: Scrolls
Dr. Yukita
Shift: Monday to Sunday, all day
Speciality: Potions
Nurse Yorda
Shift: Monday to Thursday, all day
Speciality: increases casting speed and magic boost
Nurse Hilia
Shift: Monday to Thursday, all day
Speciality: increases attack speed and critical strike
Nurse Maska
Shift: Friday to Sunday, all day
Speciality: increases the chance that the opponents drops items
Nurse Delapa
Shift: Friday to Sunday, all day
Speciality: increases defence against the opposing faction
Elyos rota
from 30.07 until 20.08
Dr. Kestol
Shift: Monday to Sunday, all day
Speciality: Scrolls
Dr. Rus
Shift: Monday to Sunday, all day
Speciality: Potions
Nurse Yani
Shift: Monday to Thursday, all day
Speciality: increases casting speed and magic boost
Nurse Jorpine
Shift: Monday to Thursday, all day
Speciality: increases attack speed and critical strike
Nurse Dallorens
Shift: Friday to Sunday, all day
Speciality: increases the chance that the opponents drop items
Nurse Dalie
Shift: Friday to Sunday, all day
Speciality: increases defence against the opposing faction
The individual Healing Camps are at these locations:
Asmodae:
at the end of Market Street in Pandaemonium

in the Altgard Fortress 

at the exit to the Morheim Ice Fortress 

at the Settlers Campsite in Brusthonin

in the Beluslan Fortress

in the Gelkmaros Fortress 

in the Primum Fortress in Reshanta

at the Great Square of Peace in Kamar 

in the Fatebound Headquarters in Tiamaranta

Elysea:
at Elyos Square in Sanctum

in the Veteron Citadel

in the Eltnen Fortress

at the Meniherk Excavation Camp in Theobomos

at the Heiron Gate

in the Inggison Illusion Fortress 

at the Teminon Landing in Reshanta

at the Great Square of Peace in Kamar

in the Hushblade Headquarters in Tiamaranta