HEX - Shards of Fate

PvE is here: Chronicles of Entrath starts now!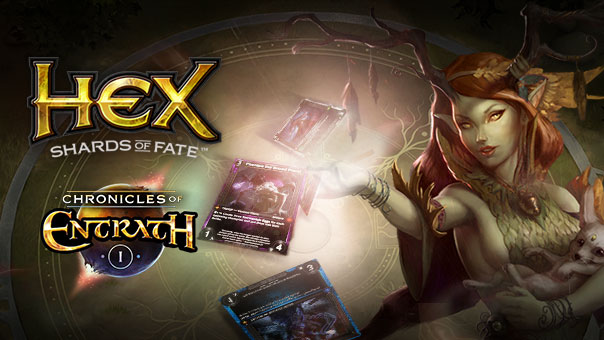 We all have been eagerly awaiting the day that the gates would open and allow us to explore the fantastic world of HEX in the Chronicles of Entrath. This day is here!
HEXers, Gamers, TCG enthusiasts everywhere!
Our latest update, Chronicles of Entrath, will take you into the world of HEX in a new, never seen before way. You will create a character - or many! - and adventure through this lively world. Faction and race of your character should be carefully chosen: they have a direct impact on your path through this world and the battles you have to fight.
Chronicles of Entrath is the first major PvE update to HEX: Shards of Fate, with many more features and updates on the way. Seasoned veterans and eager newcomers are both equally welcome and we are so very excited about what HEX has to offer to all of them.
After the very first adventure to Crayburn Castle, the world opens up for you, ready to be explored. Take that adventuring spirit and discover what Entrath has to offer!