ANNIVERSARY CONTEST
We're announcing the winners!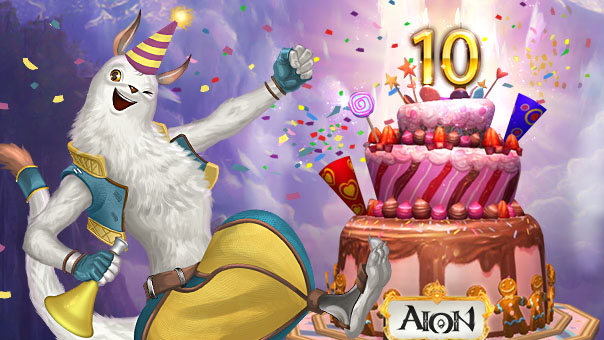 The time has come for us to announce the winners of our anniversary contest. AION players had till 7th October to impress us with their creative masterpieces – and we're now presenting the best artists with their hard-earned reward!
As always, we were overwhelmed by the huge amount of fantastic submissions, and once again it was very difficult to choose the most beautiful entries. The 5 best submissions in each category will receive valuable in-game prizes and fantastic AION merchandise!
Gourmet!
The following winners created their masterful dishes in the finest kitchens in Atreia:
Innori (Sillus)
Tweedledee (Ragnarok
Wayu (Odin)
Nanett (Odin)
Galbagranos (Ragnarok)
Everything for the Legion!
The following winners enchanted their legion members with new designs for their cloaks:
A Pack of Wolves (Sillus)
Then and Now!
Daevas from the start. These are the winners of the 'Then and Now' category:
Jaques (Odin)
Alphaion (Stormwing)
Ascle (Sillus)
Moomins (Ragnarok)
Carnelia (Sillus)
Gallery
You can also find a selection of the fantastic submissions in this gallery.

A big congratulations to all participants and thank you for your fantastic submissions!
The AION Team