THE PIRATE CONTEST

Take part and win valuable in-game prizes as well as an AION t-shirt and a plush Shugo.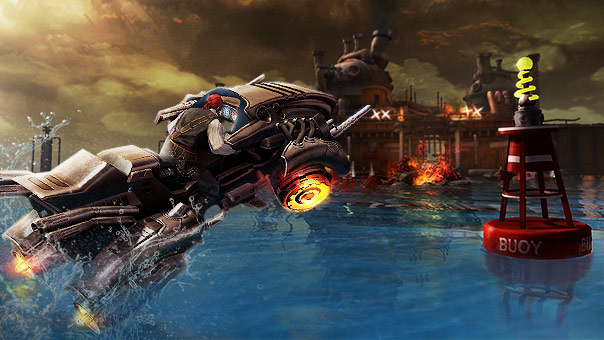 Running: 29/5 to 12/6
Yarr! Attention, you sea dog: our community competition has started together with our in-game event 'Cap'n Grogget's Revenge'. Pose as a pirate in the Steel Rake Fortress, take a cool shot of it and send it to us. The top 5 entries will receive valuable in-game prizes from the brand-new Pirate collection as well as an AION t-shirt and a plush Shugo.
Tip: To be sure you can pose as a true blue buccaneer, simply don one of our older pirate costumes, make use of a Transformation Contract or get one of the cool new items. They are available as a 30 day version at a special event currency price in the shop from 3rd June.
Here's how it works:
Simply take a screenshot of one of your characters in pirate gear in Steel Rake Fortress and send it in. To find out if you are among the happy winners, simply check our announcement in a few weeks. Don't be a landlubber, join in!
Conditions:
Send your art to: contest@aionfreetoplay.com
Add 'Pirate Contest' to the subject line.
In your submission email, please include the email associated with your game account and state your character name and server.
Allowed formats: jpeg, png
Maximum file size for the images: 5 MB
Please note that only one entry is permitted per account.
You can use image editing software to help in the creation of your snapshot
Find our full participation requirements here.
The Prizes:
1st Place
1x [Event] Selection Box of Legendary Transformation Contracts (10 types)
1x Black Opal Pirates' Weapons Chest
1x Pirate King Costume
1x Pirate King's Hat
1x AION T-Shirt
1x Cuddly Shugo
2nd Place
1x [Rune] Legendary Transformation Contract (10 types)
1x Black Opal Pirates' Weapons Chest
1x Black Opal Pirates' Clothing
1x Pirate Captain's Hat
1x AION T-Shirt
1x Cuddly Shugo
3rd Place
1x [Rune] Selection Box of Ancient Transformation Contracts (18 types)
1x Black Opal Pirates' Weapons Chest
1x Black Opal Pirates' Clothing
1x Pirate Captain's Eye Patch
1x AION T-Shirt
1x Cuddly Shugo
4th Place
1x [Rune] Ancient Transformation Contract: (18 types)
1x Black Opal Pirates' Weapons Chest
1x Pirate's Clothes
1x Pirate's Bandana
1x AION T-Shirt
1x Cuddly Shugo
5th Place
1x [Rune] Ancient Transformation Contract: (18 types)
1x Pirate's Clothes
1x Pirate's Eye Patch
1x AION T-Shirt
1x Cuddly Shugo
Have fun taking photos!
The AION Team