THE SOLORIUS CONTEST

Join the fun and win fantastic prizes!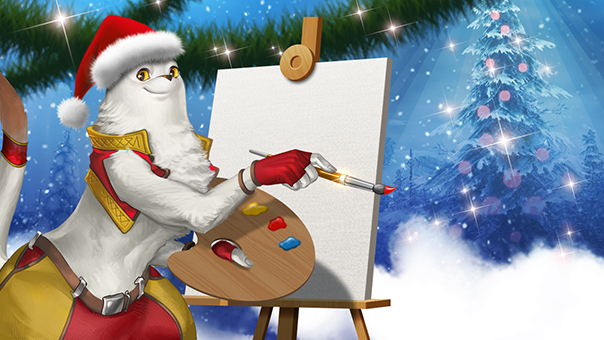 Snow is falling, all around, and Daevas are singing Solorius songs as the scent of mince pies lingers in the air. The Solorius Festival is just around the corner, and there are loads of great prizes to be won:
Join in our epic Solorius Contest and win amazing AION merchandise and an exclusive costume!
What do you need to do to win? Draw or paint us an AION Christmas image with festive scenery, either digitally or by hand!
Prizes
Our jury will select 10 winners from all submissions who will receive all of these prizes:
1x Cuddly Shugo
1x AION Mouse Mat
1x AION Lanyard
1x AION Bag
1x exclusive costume for your hero
Conditions:
Send your entry to: contest@aionfreetoplay.com.
Add 'AION Solorius 2020' to the subject line.
Please send your email from the address associated with your game account and state your character name and server.
Permitted formats: .jpg and .png
Maximum image file size: 5 MB
Closing date for entries is 3rd January 2021
Find our full participation requirements here
Have fun and best of luck!
The AION Team