The Solorius Contest

We're announcing the winners!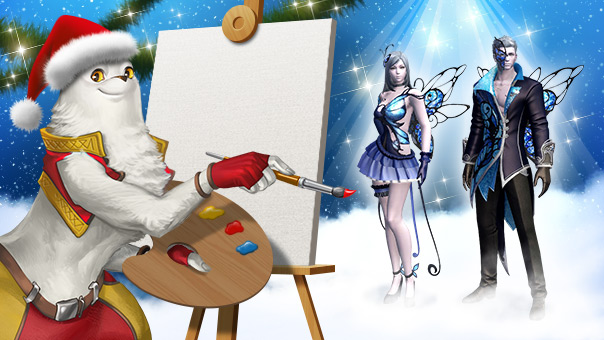 It's time: We're announcing the winners of our grand Solorius Contest! You had till 7/1/2019 to impress us either with creative fan art - and for the best artists we're now presenting the hard-earned reward!
We were overwhelmed by the amount of fantastic submissions and it is rare that such a decision is so hard for us as we tried to decide upon the winners. Depending on their placement, these winners can look forward to some great items (Bejewelled Butterfly Clothing, Butterfly Ornament, Little Butterfly Wings), a plush Shugo and an AION t-shirt!
You'll also find a selection of the rest of the fantastic submissions in the gallery further below.
The winners
The top 4-6: Seireniiia, Yukijia and Foxchild
The winners placed 4th to 6th receive the following:
1x AION T-Shirt
1x Cuddly Shugo
The top 3: Tecna, Aituok and Einia
The winners placed 1st to 3rd receive the following:
1 each of the in-game items Bejewelled Butterfly Clothing, Butterfly Ornament and Little Butterfly Wings
1x AION T-Shirt
1x Cuddly Shugo
Gallery 
A big congratulations to all participants and thank you for your fantastic submissions!
The AION Team