THE ANNIVERSARY HERO TRIALS

Beat the quests and be royally rewarded!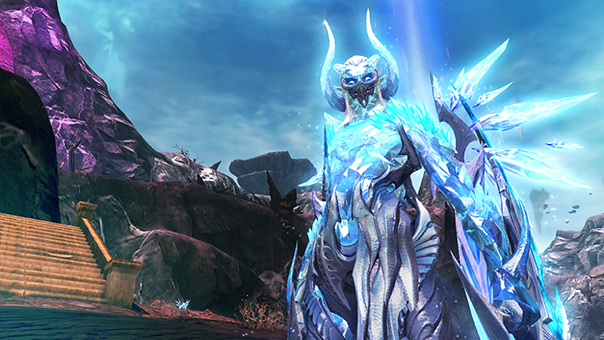 Running: 25/9 to 9/10
Prerequisite: level 76 to 80
AION is celebrating its 10th anniversary in Europe and we have a very special event in store for you: the Anniversary Hero Trials with lots of exciting quests! Nab yourself extremely high-quality items and use them to equip your favourite character: among the rewards waiting for your are the Fragment of the Fighting Spirit, the [Rune] Selection Box of Ultimate Enchantment Stones and the [Rune] Selection Box of Ancient Transformation Contracts (18 types).
The Attack Officers of the 31st Shield Troop have come forth from the shadows and want to plunge Atreia into chaos. Meanwhile, the leaders of Lakrum's monsters are rising up and mobilising their forces to drive the Daevas from their land. It's down to you – stop Atreia's enemies in their tracks and foil their evil plans!
The
Attack Officers
Complete 3 quests in which you go hunting for Attack Officers of the 31st Shield Troop:
Wednesday and Thursday: defeat attack officers in Heiron (Elyos) and Beluslan (Asmodians).
Friday to Sunday: kill attack officers in Inggison (Elyos), Gelkmaros (Asmodians) and Dumaha (both).
Monday and Tuesday: punish attack officers in Signia (Elyos) and Vengar (Asmodians).
Lakrum's Leaders
Deal with the leaders in Lakrum!
Monday to Friday: a quest is available each day in which you hunt down 2 leaders.
Saturday and Saturday: on weekends you teach 6 leaders the meaning of fear.
Additional Rewards
Once you've completed a certain number of quests you will receive additional rewards! Here are the gradations:
5 of 18 quests completed
10 of 18 quests completed
15 of 18 quests completed
So what are you waiting for? Off now to battle!