ANNIVERSARY HERO TRIALS

Beat the quests and be royally rewarded!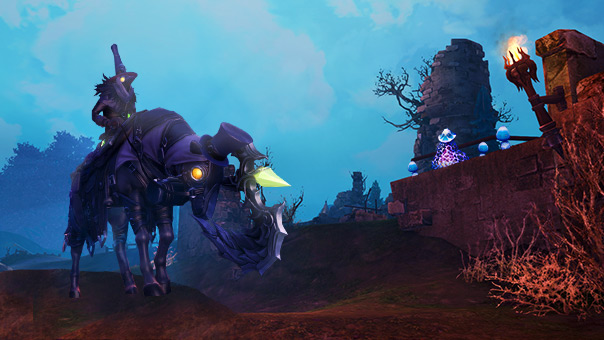 Running: 26/2 to 4/3
Prerequisite: level 76 to 80
AION's celebrating its 8th free-to-play anniversary, and we've put together some very special hero trials where you again have the chance to grab some awesome items. These include: the [Rune] Selection Box of Ancient Transformation Contracts (18 types), the [Rune] Daevanion Essence and Stigma Enchantment Stones!
Driven from his manor by the Daevas, Beninerk seeks revenge. This pesky miscreant has now allied with the mighty Phantonicht, and Phantonicht's minions – Brooding Fungie, Snotty Fungie and Spirited Fungen – are stoking chaos across Atreia. The Daevas can't allow this to happen!
The Hero Trials
Hunt down Phantonicht's minions and put a stop to their madness:
On Mondays and Tuesdays you'll find Brooding Fungie and Spirited Fungen in Lakrum.
On Wednesdays and Thursdays you'll find Brooding Fungie and Snotty Fungie in Inggison and Gelkmaros.
On Fridays and Sundays Brooding Fungie and Snotty Fungie will appear in Heiron and Beluslan. Meanwhile, Snotty Fungie and Spirited Fungen will be haunting Dumaha.
Roughly every 2 hours on Thursdays and Sundays, Phantonicht will appear personally in Poeta and Ishalgen – the perfect opportunity to teach him a lesson!
Each quest will reward you with a valuable prize on completion.
Rewards
If you complete a certain number of hero trials, you can look forward to additional rewards. There are three levels:
2 of 6 quests completed
3 of 6 quests completed
4 of 6 quests completed
Happy hunting!

The AION Team