THE CHERRY BLOSSOM HERO TRIAL

Beat the quests and earn rewards!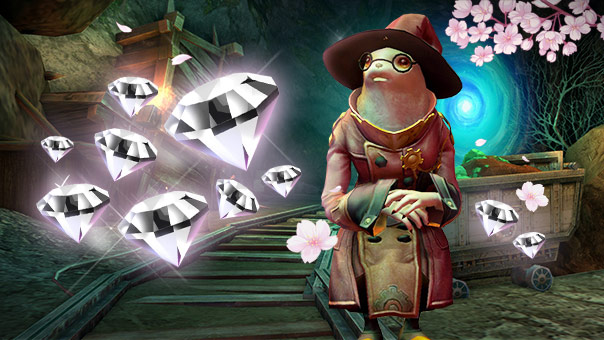 Event timeframe: 14/3 to 3/4
Requirement: level 80 or higher
There is an extra special challenge waiting during the Cherry Blossom Festival: complete the quest series of Hero Trials and receive some prized rewards such as the Stigma Selection Box, the Cherry Blossom Manastone Selection Box, the Cherry Blossom Letters Pa or the Cherry Blossom Letters rty.
The Quests
To secure your reward you will need to meet the conditions of the main quest, which comprises 4 side quests.
Main quest: Complete the following quests within 6 days

Log in for 6 consecutive days
Complete all defence and protection quests for the garrisons in Lakrum
Eliminate 2 of the final bosses in the Lakrum instances
Once you have completed the three quests you can then choose one of the following quests:
Defeat 5 of 9 Urgent Orders in Lakrum or complete all conquest training in Lakrum
The quests are available in 3 missions and each for 6 days:
Mission 1: 14/3 - 20/3
Mission 2: 20/3 - 27/3
Mission 3: 27/3 - 3/4
Note: The rewards will only be delivered once per account. You can collect them under 'Manage bonuses'.