Assault on the Coastal Mine

Protect the Coastal Mine and Scoop Up Great Rewards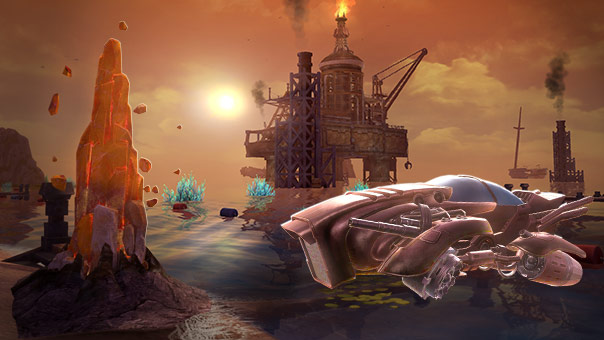 A small mining colony on the coast has recently reported a haul of Odians and polishing stones. Unfortunately it seems this surge in treasure isn't unrelated to the increase in monster activity in the region. In desperation, the mine's manager has now called upon brave Daevas to aid them in their endeavours.
Running: 17th February to 10th March
How It Works
Join the PvP event with up to 6 other players, hunting monsters, collecting materials and earning points. While trying to earn points yourself, you can also attempt to stop your opponents from doing the same. In reward you can look forward to items such as the [Event] Coastal Odian Chest, [Event] Special Transformation Contract (62 types) and [Event] Ancient Polishing Stone (7 days).
Instance Entry
In order to enter the [Event] Attack on the Coastal Mine, simply click on the Request Entry button in the bottom right.
Instance can be entered once per day and is reset daily at 9 AM
Opening times are from 11 AM to 3 PM and 7 PM to midnight
All players level 80 and above can enter
The Start
Once the instance starts, jump on the Mine Jet Ski waiting at the pier and let the battle commence.
The Battle
Collect points either for killing monsters or collecting Drakan Opals. Stop your enemies from doing the same, and ward off their attacks. With any luck, you may even uncover an [Event] Coastal Odian Chest while collecting Drakan Opals.
Collecting Rewards
The more points you earn, the better your rank, and the better your rewards too. Check the reward list for a full overview.
Note: The following items will be removed from the game at the end of the event: [Event] Coastal Odian Chest, [Event] Drakan Opal Shard, [Event] Drakan Diamond and [Event] Coastal Mine Treasure.