THE ELITE LEVELS ARE BACK!

For veterans only: level up your heroes and grab fantastic items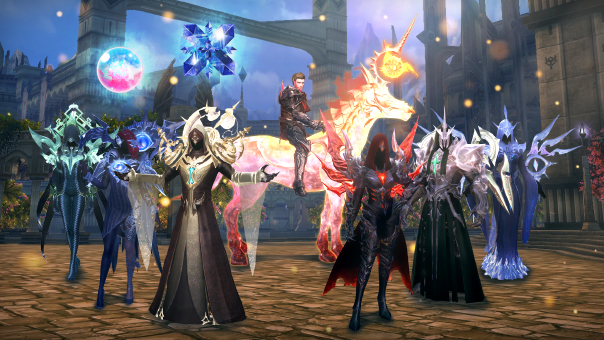 Timeframe: 28/10 to 9/12
Are you a much travelled veteran? Do you rank among Atreia's elite? Then you can rocket up the Elite levels once again with your character and pick up some cool items!
This time the Elite Rewards include the following items:
[Event] Transformation Contract: Apostle (6 types)
[Rune] Selection Box of Class A, Level 3 Minion Contracts
[Rune] Eos' Unicorn – Premium Restoration Box
Elite levels work as follows:
If you've reached Veteran level 80, each Gold Pack (30 days) used in the game increases your Elite level by 1.
Each Elite level you reach unlocks additional rewards which can only be assigned to one of your characters.
In contrast to the existing Veteran levels, the Elite level rewards are not reset after 6 months, so they can be applied to another character.
As with the regular Veteran levels, the individual rewards can be seen in the tooltips from the respective levels in the veteran system.
Further information:
The published Elite levels are available until 9th December. After that, no further Elite levels can be reached by activating Gold Packs (30 days).
Your existing Elite rewards remain available to you. These can be viewed and assigned to an individual character in the section 'Elite Rewards' under 'Manage bonuses'.
In the overview you can still see which and how many Elite levels you have achieved.
A countdown shows how long the Elite level period has to run.
Full details and rules surrounding the veteran system can be found here in our FAQ.
Have fun levelling your hero!
The Aion Team