ATTACK OF THE WORMS

Complete the Hero Trials and earn fabulous rewards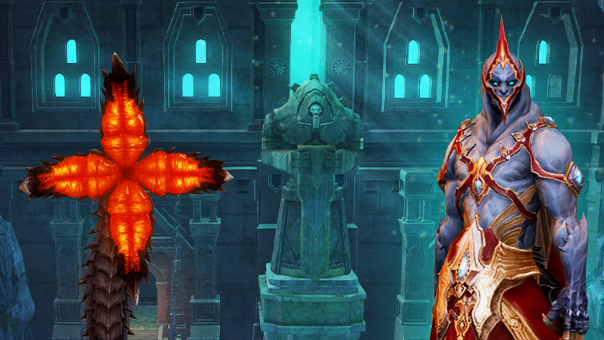 Running: 2/9 to 30/9
It could have been a peaceful festival to celebrate the 11th Daeva Day, if only it weren't for Tiamat's Apostle and his sinister plans! Hordes of Flaming Smelly Clodworms are infiltrating instances and other dark henchmen are inciting monsters all over Atreia into getting aggressive. On top of that, strange boxes have washed up on all sorts of beaches and riversides… that definitely can't be a good sign. One thing's for certain: if the Daevas still want to celebrate in proper style, they'll have to get all this monster case in order first! There's still a ray of light though, because with all these monsters there's a whole lot of loot to get your hands on too!
The Hero Trials
Complete the Hero Trials and send all the monsters unleashed by Tiamat's Apostle packing. The rewards awaiting you include the [Event] Dreamscape Gift Box, a Transformation Contract: Tiamat's Apostle, the [Event] Balaurea Odian Chest and more!
Complete the requisite quests and defeat special enemies to master the Hero Trials. There are daily and weekly quests. These are available for players of levels 76-80 and can be played in groups.
Seek out your opponents at the following locations:
Weekly quests: Chests Lost in the River

Oriel, Poeta, Heiron and Inggison (Elyos)
Pern, Ishalgen, Beluslan and Gelkmaros (Asmodians)

Daily quests: Defeat Flaming Smelly Clodworms and other dark henchmen in Atreia and the following instances:

Monday: Ashunatal Dredgion
Tuesday: Runatorium
Wednesday: Stella Development Laboratory (easy)
Thursday: Esoterrace
Friday: Lower Udas Temple
Saturday: Prometun's Workshop (normal)
Sunday: Beninerk's Manor (easy)
Rewards
In addition to the rewards for completing the daily/weekly quests, you'll also receive bonus rewards for completing a certain number of Hero Trials.
In order to rake in all you can for these quests, you'll need to complete the daily/weekly quests with the same character.
The quest rewards are divided up as follows:
11 of 32 quests completed
20 of 32 quests completed
29 of 32 quests completed