THE ICE JEWEL HUNT

Get some ice cold rewards in this summer event!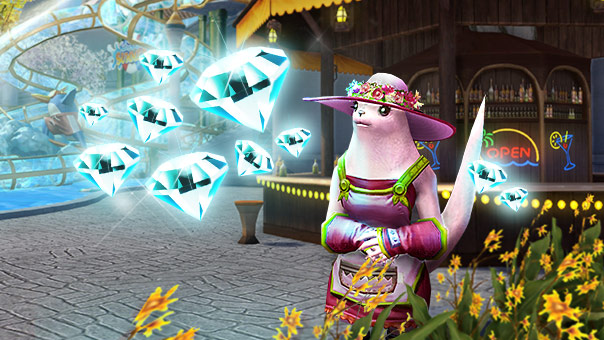 Running: 24/7 to 14/8
Shuronerk is a passionate Ice Jewel collector, but she has unfortunately lost her precious jewel box to a pair of greedy little Shugos. She's asking the Daeva for help getting back her fine Ice Jewels.
Help Shuronerk and be rewarded with valuable items such as the Daevanion Skill Chest (10 types), the Box of Ultimate Physical Manastones, the Box of Ultimate Magical Manastones as well as the Bright Abyss Treasure!
Here's how it works:
Swap the Ice Jewels with Shuronerk in Lakrum or Dumaha for items of your choosing.
The Ice Jewels can also be found in the AION Shop: Simply get the [Rune] Shuronerk's Jewel Box item.
With a little luck, you can also earn the Ice Jewels from the rewards attained in the Matryoshka Event (running 24th July to 14th August; Matryoshka's Gratitude, Matryoshka's Gift, Matryoshka's Luck and Magic Matryoshka).
Note: the Ice Jewels will be removed from the game on 21st August.