THE EXPANSION TO KALDOR

Get Everything You'll Need for Your Journey Through Kaldor!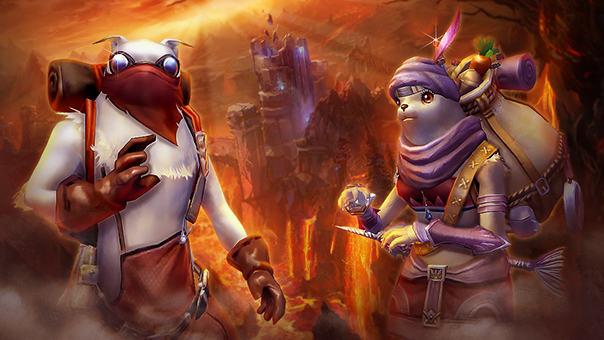 This event is to celebrate the expansion from Tempus Celat to Kaldor – you can purchase affordable goods and special buffs from two specific NPCs. You'll also find daily Lugbug missions waiting for you.
There you can pick up items like the Ultimate Fragments of Memory, the Combat Experience Extractor and many more!
Running: 23rd June to 7th July
How it works:
Lugbug Missions
During the event's daily Lugbug missions, you can collect fragments which are required for the new Nezekan and Zikel transformations. Complete these following missions and earn rewards:
[Daily] Kill 200x Monsters in Tempus Celat → 2x Combat Experience Extractor and 1x [Event] Tempus Celat Insignia
[Daily] Use Combat Experience Extractor → 2x [Event] Aether Jam and 1x [Event] Tempus Celat Insignia
[Daily] Complete 2 Event Missions → 1x Ultimate Fragment of Memory
Kaldi's and Shugo Grylls' Offer
You can find the two NPCs Kaldi and Shugo Grylls in the Saphirunerk and Rubininerk Settlement. They support the Deava on their journeys through Kaldor by providing the following offer:
Kaldi is selling up to 5 Combat Experience Extractors per day at a low price.
Shugo Grylls is selling the Adventurer's Blessing buff which makes you a bit stronger in Kaldor.
Adventurer's Blessing
This buff raises your stats for Evasion, Resist Magic, Magic Defence, Physical Defence and Physical Attack by 150. You Health is also increased by 2,000. These effects remain with you for 1 hour (even after death).
Please note: The item [Event] Tempus Celat Insignia will be removed from the game at the end of the event.