CAP'N GROGGET'S REVENGE

Free helpless Shugos and earn unbelievable treasures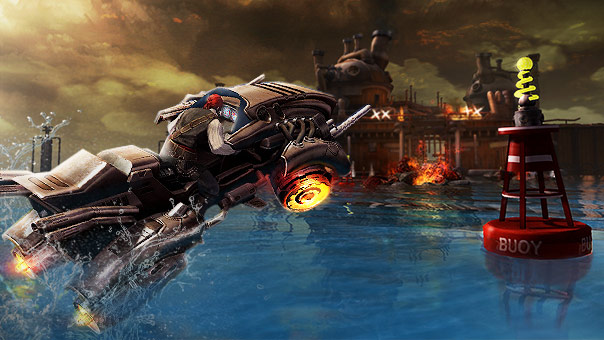 Running: 1/7 to 5/8
Shiver me timbers! Cap'n Grogget, Commander of the Shulack Pirates, is back. The captain of perhaps the most notorious ship in all of Atreia, the Steel Rake, seeks his revenge upon the Daevas! He has locked away some Shugos in the Steel Rake Fortress and it is now your job to free them. But be warned: you'll need all the courage you can muster to survive this adventure.
It will be worth the effort for more than just the Shugos: scoop up some amazing items during the event, including the Selection Box of Helios Weapons – Solaris, the [Event] Balaurea Odian Chest and the Restoration Stone.
How it works:
Players from level 76 on can enter the Steel Rake Fortress solo instance once per character each day. Entry will be reset every day at 9 AM.
You can grant yourself additional entries with the following:
Log in daily and remain active for 2 hours to receive 1 [Event] Entry Coin for the Steel Rake Fortress.
Exchange the [Event] Freeze Frame with Katoshunerk for Entry Coins.
Get your Entry Coins from the AION Shop from 3/7 to 5/8.
Storm the Steel Rake Fortress
When storming the fortress you gather keys with which you can free the Shugos. The more successful you are in your campaign against the pirates, the more keys you collect and the richer you will be rewarded.
Part 1: The Route into the Fortress
Speak with Blubberinerk and find out what you need to do. Fight your way to the fortress on a Jet Ski (how cool is that?!). Use the Jet Ski's weapons: the Drana Bomb and the Long-range Drana Bomb.
Part 2: Battle in the Fortress
Once in the Steel Rake Fortress you will receive the Pipeline Blast Bomb from Blubberinerk to sabotage the fortress pipeline. Destroy 3 Pipeline Controllers with it!
Additionally you will receive the Mounter for Enhanced Rascal: get into the mech and really dish it out to Cap'n Grogget's minions! Use the entire weapons arsenal of the mech: Fire Cannon, Fire Throw, Install Bomb and Paralysis.
Take out Grogget's mangy henchmen: Doctor Arcetto, Madame Chichiriko and Captain Muata. Defeat them, grab their Slave Keys and free 10 Shugos!
Finally, give the returned Grogget a scrap he won't forget.
Part 3: Time for Rewards
Once you've defeated Grogget, you will receive one key plus one more key for each Shugo you managed to save (up to a max of 10). With this, you will teleport with Blubberinerk to a treasure island, where you can then collect the item '[Event] Freeze Frame' from the Steel Rake chests.
Finally, exchange the Freeze Frames with Katoshunerk for valuable items and enjoy your moment of glory.
Please note: All event items will be removed from the game one week after the event is over.