FREEDOM FOR SHUGOS!

Save the captured Shugos and receive high-quality items as a reward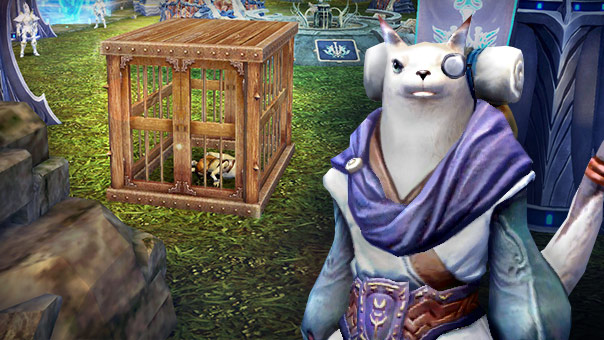 Running: 18/9 to 2/10
Prerequisite: from level 76
Free the imprisoned Shugos from the clutches of the Garrison Officer and be royally rewarded for your heroic deed: you can look forward to the [10th Anniversary] Aion Gift, the [Event] Special Transformation Contract, the [Event] Starlight Hanbok and the [Event] Daeva School Uniform!
Save the captured Shugos!
The friendly Shugos from the Autumn Harvest Delegation have prepared all sorts of autumn harvest gifts for the Daevas. But Eilinerk, who was supposed to bring the gifts, has been abducted by a treacherous Garrison Officer. Unfortunately, Princess Flinkinerk followed the Shugo and has been imprisoned too.
As a knight in shining armour, you must conquer the garrison and free the Shugos. Members of the enemy faction are also hampering efforts to deliver the Autumn Harvest Meals – you can't allow this to continue!
Here's how it works:
Get the Autumn Harvest Meals
Complete Dankinerk's daily and weekly quests. Here you will battle other players from the enemy faction or free innocent Shugos.
Hunt monsters: monsters in Lakrum and Dumaha drop the tasty Autumn Harvest Meals during the event.
Log in each day and receive 5 Autumn Harvest Meals per hour (max. 10 per day)
Get your rewards
Exchange the meals for valuable items from the leaders of the autumn harvest representatives: with Patron Heart Dankinerk in the Everlasting Life Refuge (Elyos) or Grinning Cheek Dankinerk in the Temple of Perpetual Wisdom (Asmodians).
Some of the rewards have limited availability (e.g. the Aion Gift and the Autumn Harvest Transformation Contract), others can be purchased in big quantities and with zero restrictions.
Note: The event items will be removed from the game one week after the event completes.