Return to the Shugo Imperial Tomb

In-game event running 08/11 to 22/11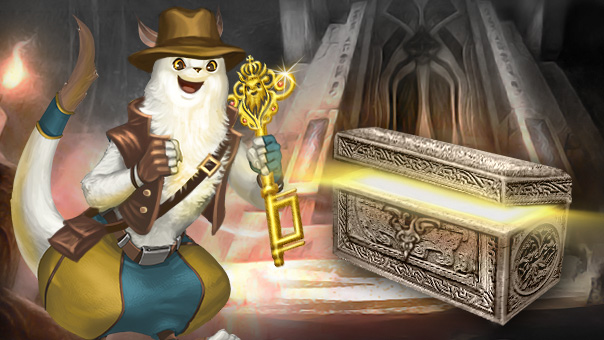 Return to the Shugo Imperial Tomb
Running: 08/11/2017 - 22/11/2017
Entry time:
| Account Type | Entry Amount | Entry Reset |
| --- | --- | --- |
| Starter | 1 | Monday, Wednesday, Friday, Sunday |
| Gold User | 1 | daily |
The Shugo Imperial Tomb will once again be opening its gates to players level 45 and up. Seek out Indiana Jonshunerk in Sanctum or Pandaemonium to enter the instance in the form of a Shugo Warrior. Together with one to two fellow players, stop the tomb raiders who have their eyes on the treasures of this lost empire.
This time around too there are some enticing rewards such as the Phoenix Wings, the Fire Dragon King's Shimmering Weapons Chest, Panda's Go-Kart, Advanced Daevanion Protector's Weapons Chest, Prigga Legion's Enhanced Weapons Chest, Minionite and much more.
Starting 08/11, you will find some useful items for your excursion into the instance in the AION Shop: the Entry Scroll for the Shugo Imperial Tomb increases the number of visits you can take to the instance by one, meaning you can dive right back into the tomb. In the burial chamber of the Emperor, Empress and the Crown Prince there are valuable chests waiting, which you can alternatively open using the Indestructible Treasure Chest Key from the AION Shop instead of the in-game keys.
Rewards
A list with all possible rewards can be found here.
There is currently an issue with one of the rewards from the Shugo Imperial Tomb. You have a chance to get 2 estimas when you open the 3 keys chest.
Unfortunately, the game can't provide 2 estimas out of this item. Therefore, all the players who received only one estima from this specific chest will receive the second one when the event ends.
The issue is only there for the 3 keys chest and does not affect lowest chests.