STORMWINGS

Earn rewards for rearing young dragons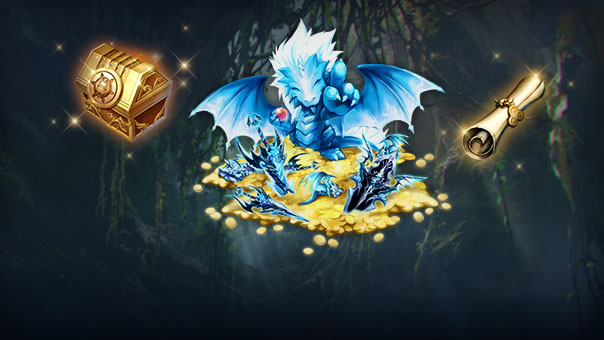 Running: 10/6 to 29/7
Spread your wings and fly, young dragon!
The Daevas want to raise little Stormwings, but it's proving more difficult than imagined! They seek help from Judra, who has a lot of experience bringing up little dragons. The Daevas realise that a special item is required to advance Stormwings to their next level of development.
The dragons must be released from their Summoning Orbs every day so they can train and strengthen their wings. In return, the Stormwings will show their gratitude and reward you consummately!
The following items may be found among the rewards:
[Event] Selection Box of Class A, Level 2 Minion Contracts
[Event] Selection Box of Legendary Daeva Transformation Contracts
[Event] Selection Box of Daevanion Skills (10 types)
How it works:
You earn medals by completing Lugbug missions, and later by logging in daily. A week after the event starts, you'll also be able to acquire them in the AION Shop. The medals should be handed to Judra for the Stormwings' improvement. Depending on the level of your dragons, you'll receive rewards for your efforts.
Getting Stormwings
The Stormwing (Level 1) can be obtained from an in-game survey between 10th June and 8th July – once per server.
How to Raise Your Dragon
There are three simple steps to follow when rearing Stormwings.
Step 1: Summon the Stormwing from your inventory.
Step 2: Complete the quest and talk to the Stormwing to receive your daily reward.
Step 3: Find Judra in the fortresses of Gelkmaros or Inggison and give her the [Event] Stormwing's Development Medal to advance Stormwings to the next level.
Development Medals
There are three ways to get your hands on the medals:
Complete Lugbug missions between 10th June and 29th July.
Log in daily from 17th June to 1st July.
Visit the AION Shop between 17th June and 29th July to get a free daily medal per account.
Please note: All event items will be removed from the game after the event is over.