TIAMARANTA'S EYE

Win Attractive Prizes in This Event That's Full of Variety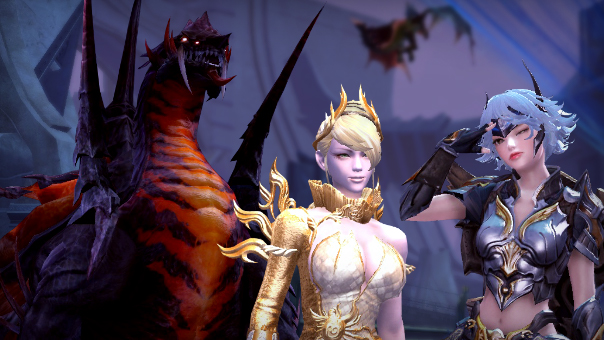 A rift in space and time has opened up in Atreia: Asmodians and Elyos are using the opportunity to advance into Tiamaranta's Eye once more. Courageous Daevas are setting out to hunt monsters there, looting valuable chests and careering fearlessly into brutal skirmishes! As rewards for the bravest of them, the [Rune] Box of Triniel's Apostle Transformation Fragments, the [Event] Greater Rune Selection Box and the [Rune] Vision Weapons Selection Box await.
Running: 11/11 to 9/12
How the Event Works
Tiamaranta's Eye awaits you: Pit yourself against other players in PvP, seize victory for your faction in RvR, go monster hunting or scour the region for exquisite chests.
Face off against powerful opponents every day: Defeat Governor Sunayaka and Berserker Sunayaka, and premium rewards will drop for you!
Entering Via the Rift
You can reach Tiamaranta's Eye via a rift in Gelkmaros or Inggison. Players from any server can join in the fight – the Dimension Hourglass isn't required to enter.
Inside Tiamaranta's Eye
Sunayaka will appear as governor or as Berserker Sunayaka in the Commander's Room in the centre of the area at the following times:
At 8 PM every day from Monday to Friday
At 12 PM and 10 PM on Saturdays and Sundays
Potential rewards are: Enchantment Stones and Manastones, Minionite, minion contracts, Rune and Odian Fragments, as well as the [Rune] Vision Weapons Selection Box.
Other Rewards
Bundle of Protectorate Gold Coins
You'll receive the Bundle of Protectorate Gold Coins as a reward for completing quests and for hunting monsters in Tiamaranta's Eye. You can trade in your bundle for high-quality items with the NPCs Arseus and Lechi.
Treasure Chests
You'll need keys to open the treasure chests that you will find throughout Tiamaranta's Eye. You can obtain these from Keymasters, quests or as a drop from monsters.
You'll receive Lodas' Silver Star, minion contracts or Rune and Odian Fragments from the treasure chests. As soon as you've opened a chest, it will disappear for a time and then reappear later.
Note: The following items will be removed from the game at the end of the event: [Rune] Selection Box of Ultimate Enchantment Potions, [Rune] Ascension Jam (PvP Attack), [Rune] Ascension Jam (PvP Defence), Tiamaranta's Eye Treasure Box Key, Tiamaranta's Eye Treasure Chest Key, Bundle of Protectorate Gold Coins and Protectorate Gold Coins.