Gathering fever in Kumuki Hideout

Find and exchange Poppy's Pearls for fantastic items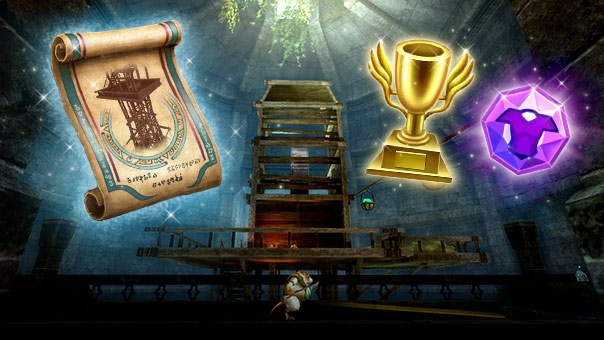 There's Poppy's Pearls to be collected all over Kumuki Hideout from 6/6 to 4/7. Gather the magic pearls and exchange them with Magirunerk for valuable items. Amongst others, for a set amount of pearls you can get Atreia's Wings, the +11 Manastone Bundle, a [Souvenir] Returned Poppy, the Celestial Robe or the Bundle of Poppy's Blessing Materials.
Additionally, you can use Abyss Points with Magirunerk to transform special +15 Poppy armour pieces into permanent Fallusha  armour pieces. There is a set chance that you can get these from Poppy's Magic Chest.
Magirunerk has also got some exciting quests for you, which will reward you with some premium items. Only non-tradeable scrolls can be used for the quest.
Cheap Shop Bundle!
You can get Poppy's Magic Chest from the AION Shop for just 59 AION Coins during the event. It is certain to hold Poppy's Magic Bundle and there's a set chance of it also having Poppy's Noble Magic Bundle!
Kumuki Event
Become hero! You can continue to tread softly through the Kumuki instance during the event period. Find the four keys needed to release the poor Poppys from the clutches of the dastardly Susu. Your heroism will be rewarded with Poppy's Gift Box, which can contain a Poppy's Pearl and a Poppy's Medal/Relic Bundle.
Rewards
Reward
Price
Bundle of Poppy's Blessing Materials
Poppy's Magic Bundle
[Souvenir] Returned Poppy
[Souvenir] Roasted Poppy
Celestial Robe
Celestial Epaulette
[Jakunerk] Celestial Hairpin
Atreia's Wings
Poppy's Medal/Relic Bundle
+11 Manastone Bundle
30
100
4
4
40
10
6
30
20
50