Win on the Wheel of Destiny

Play for valuable prizes in the AION Shop from 4/7 to 25/7.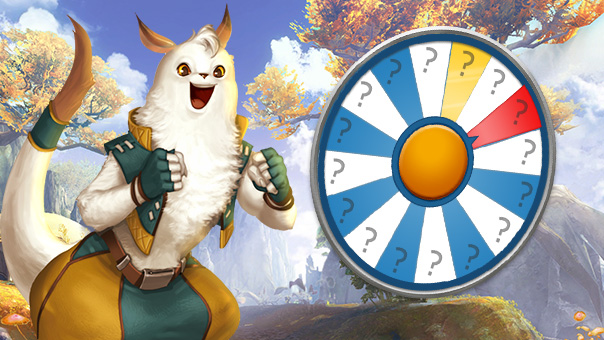 Greetings, Daeva!
Visit the AION Shop from 4/7 to 25/7 and give the your destiny a push in the right direction by spinning the wheel to win some great prizes!
With a little luck, you could end up winning some rare items such as:
[Jakunerk] Dark Dragon King's Enhanced Weapons Chest
[Jakunerk] Scroll Bestowing New Buff Skills (Mythical, 60 minutes)
Ancient Fallusha Enhanced Weapon Chest
Phantom Steed
[Jakunerk] Superior Upgrade Serum
+12 Manastone Bundle
Ancient Fallusha Enhanced Accessory Chest
Here's how it works:
Find the Wheel of Destiny in the AION-Shop. Clicking on the 'Spin now' button will deduct the displayed amount from your account. On the outer segments all the possible prizes will be displayed and destiny will take its course. The wheel will begin to spin and will then stop on a random item – your prize!
What does destiny hold in store for you? Find out now!
The AION Team