WHEEL OF DESTINY

Win some valuable items in the AION Shop from 20/1 to 22/1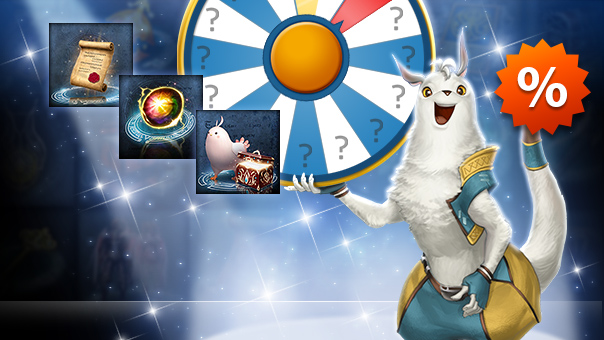 Greetings, Daeva!
Enjoy a 25% discount when spinning the Wheel of Destiny! Visit the AION Shop between 20th January and 22nd January to win some fabulous prizes!
With a little luck, you could end up winning special rare items such as the Box containing Cheery, PvP Enchantment Stone with 100% success rate (international), and [Event] Scattered Transformation Fragments.
Simply click on the Wheel of Destiny in the AION Shop to get a spin. After purchase, the wheel kicks into motion and stops on a random segment, which displays your prize.
Have fun!
The AION Team