LENARUNERK'S MEMORIES

Bring the Shugo his letters back and be richly rewarded!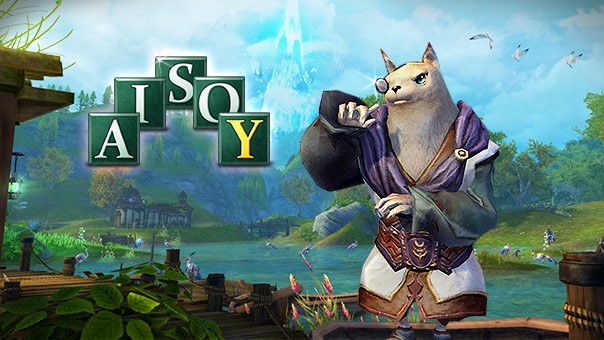 Oh my! Lenarunerk suffers from amnesia and has set up some letters around his new home to ensure that he never forgets his most precious memories. Unfortunately a bunch of mean monsters has broken in and stolen these letters. In his despair, Lenarunerk has turned to the Daevas.
Help Lenarunerk and you'll be rewarded: look forward to excellent items such as the [Event] Ultimate PvP Enchantment Stones, the [Rune] Ancient Transformation Contract, the Mad Hatter's Costume (male) and Alice's Dress (female)!
Memories
Here's what you need to do to fetch the letters of Lenarunerk's most important memories:
Lenarunerk visits the ABYSS for the first time
The first time he met a DAEVA
The incarnation of AION saving Atreia from Ereshkigal
Hunt for Letters
The monsters responsible for the theft of Lenarunerk's letter rows are roving around Lakrum. Give them a good hiding and exchange the letters for valuable reward bundles. Some letters are harder to find than others:
A, B, E and O appear frequently
D, I and S appear rarely
N, V and Y appear very rarely
There is also the chance that the very rare letters to be found in Kirshka's Treasure Chest or the Secret Chest of Jealousy.
Rewards
Have you collected a sequence of memory letters? Then head to Lenarunerk to exchange them for the following reward bundles:
Letter Collector's Large Bundle for letter sequence 'AION'
Letter Collector's Normal Bundle for letter sequence 'ABYSS'
Letter Collector's Small Bundle for letter sequence 'DAEVA'
Check the full list of rewards here.
Exchanging Superfluous Letters
Did you collect too many letters? Your efforts will not be in vain, as you will be able to dismantle any unneeded letters (A, B, D, E, I, O and S), granting you the Fragment of the dismantled Letter Card. With 100 of these fragments, Lenarinerk, Lenarunerk's sister, will give you a Mysterious Letter Bag, which holds one random letter, thereby increasing your chances of attaining a very rare letter.
Note: the event items will be removed from the game once the event completes on 5th June 2019. To ensure you receive all the items you have earned, make sure you use your reward bundles before this date.