ATTACK ON APHSARANTA

Complete the event missions and win some amazing rewards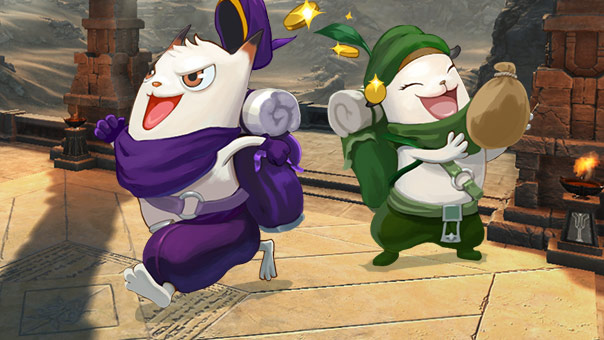 Aphsaranta is currently overrun by the Shugoling Corps, a group of Shugo criminals that have stolen lots of things, including Corps Glory Essence. The Daeva are trying to put a stop to the Shugoling Corps, and defending Aphsaranta from hordes of monsters, all at the same time. But their efforts are worthwhile, because the monsters drop some rare items!
Complete the daily and weekly event missions, hunt monsters, and get the event currency, which you can exchange for some amazing rewards. Get yourself some items such as [Rune] Nabaru's Giant Fruit, [Event] Extra Ticket to the Hidden Minionite Warehouse, and much more!
Running: 9th March to 30th March
Prevent the Shugoling Corps from Attacking
Lugbug Missions
You have two Lugbug missions to choose from:
Daily → Complete the Aphsaranta Corps Quest near one of the Aphsarantan outposts to earn 7x [Event] Shugoling Legion Coin.
Weekly → Vanquish monsters in Aphsaranta to earn [Rune] Nabaru's Giant Fruit and various kinds of Corps Glory Essence.
The Event Coins
Here's how you earn Event Coins:
Fight back monsters in Aphsaranta to increase your chance of receiving the event currency, Shugoling Legion Coin.
Put a stop to the criminals Greedy Shugoling and Voracious Shugoling, and you'll be sure to get some Shugoling Legion Coins.
Exchange the coins you earn with Moarinerk in the Inggison Illusion Fortress or the Gelkmaros Fortress for some amazing rewards.
Nab yourself some rare loot in Aphsaranta
You'll find cunning monsters all over Aphsaranta, and once you hunt them down they'll drop some rare items, such as:
[Rune] Ancient Box with Glory Essence
[Event] Selection Box of Daevanion Skills (10 types)
[Rune] Ultimate Transformation Random Box (6 types)
Rewards
You can find an overview of all possible rewards in our Reward List.
Note: the items [Event] Shugoling Legion Coin, [Event] Shugo Corps Coin, and [Rune] Transformation Contract Fragment: Cat will be removed from the game after the event is over.