THE ICE JEWEL HUNT

Get some ice cold rewards in this summer event!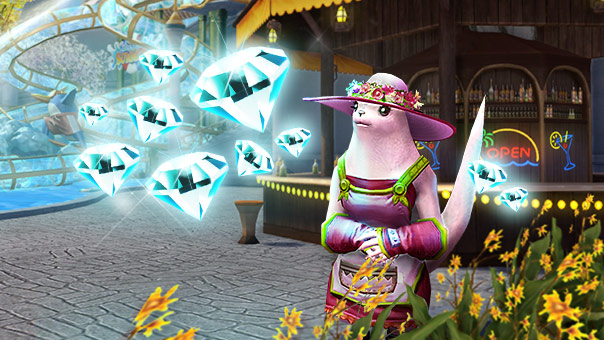 Running: 6th July to 3rd August
Shuronerk is a passionate Ice Jewel collector, but she has unfortunately lost her precious jewel box to a pair of greedy little Shugos. She's asking the Daeva for help getting back her fine Ice Jewels.
Help Shuronerk and get rewarded with precious items such as the [Rune] Holiday Transformation Box (16 types), [Rune] Selection Box of Class A, Level 4 Minion Contracts (5 types), as well as the [Rune] +5 Extreme Equipment Box!
How It Works:
Swap the Ice Jewels with Shuronerk in Inggison or Gelkmaros for items of your choosing.
The Ice Jewels can also be found in the AION Shop: Simply get the Ice Jewels Treasure or the Ice Jewels Chest.
Please note: All Ice Jewels will be removed from the game after the event is over.