Blessing of the Magic Fountain

The Valentine's Event running from 14/2 to 21/2/2017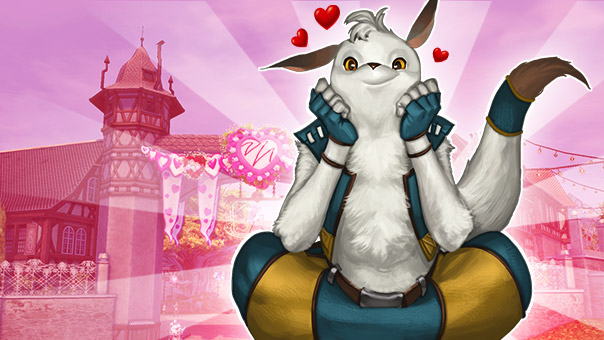 Blessing of the Magic Fountain
The 14th February is Valentine's Day. The preparations are already in full swing in Atreia and the towns have been decorated most splendidly. It seems however that some mysterious fountains have also appeared in Sanctum and Pandaemonium during the preparations. According to rumours, Aion personally created them to thank Daevas and to provide them great joy on Valentine's Day. Collect Magic Blooms from 14/2 to 21/2 and throw them in the fountains. You will either receive a Gift of Magic Blooms or a Special Gift of Magic Blooms, containing even more valuable items. A full list of all rewards can be viewed in the table further below. However, there is a chance that you might receive a Faded Magic Bloom. Its magic has long since faded, making it worthless to you.
There are plenty of ways to earn Magic Blooms.
Option 1: Gift from Lilly (level 30 onwards)
Pay Lilly a visit near the fountain in the capitals. She will give you a Magic Bloom once per day.
Option 2: Hero Trials (from level 65 onwards)
For every hero trial that you complete during the event period, you will receive a Magic Bloom in addition to the normal rewards. This way, you can earn 3 further Magic Blooms by doing the hero trials each day. Please note that the correspondent daily hero trials are always swapped out at 9 AM.
Option 3: Instance Bosses (from level 30 onwards)
You can loot Magic Blooms from bosses in instances. As a reward for your courage, you will receive a whole Basket of Magic Blooms.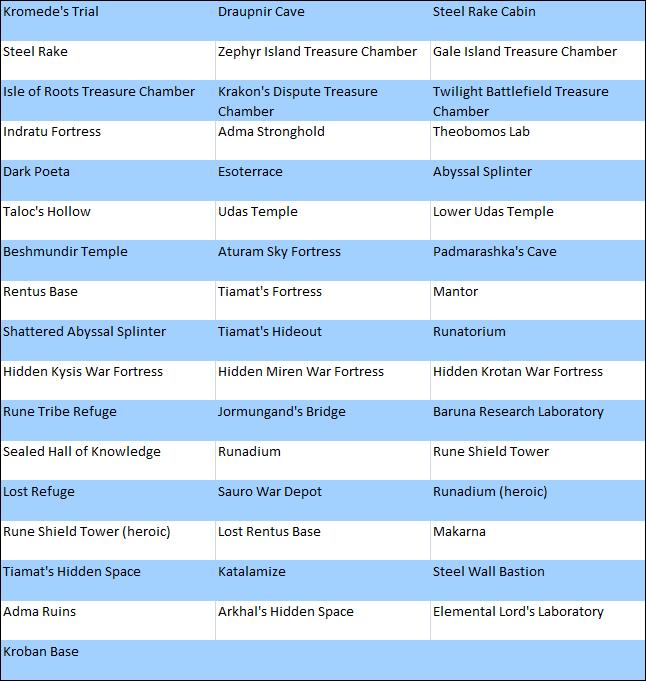 Option 4: Pick Flowers (from level 60 onwards)
Travel to Signia and Vengar to pick flowers out in the open. For Asmodians, only the red versions are important; for Elyos only the yellow ones. In Akaron there are also White Magic Blooms growing, which can be used by both races. But be careful: your enemies will not be handing you the blooms without a fight!
In addition to the blooms you also receive one of the following items with every pick you make, which give you additional boosts to your attributes:
[Jakunerk] Chocolate of Awakening
[Jakunerk] Chocolate of Courage
[Jakunerk] Chocolate of the Heart
[Jakunerk] Lovely Chocolate
[Jakunerk] Tulip of Awakening
[Jakunerk] Rose of Courage
[Jakunerk] Cute Tulip
[Jakunerk] Lovely Rose
Option 5: PvP Quests (from level 60 onwards)
Speak with Rolly, he will offer you a selection of PvP quests. As soon as you have eliminated the enemy faction's targets, you will be rewarded with Magic Blooms.
Option 6: The Shop
There is a low probability of Petals also dropping from the Magic Fountain gift boxes. This can then be combined with Love Powder, available from 14/2 in the AION Shop, to receive a Special Gift of Magic Blooms.
Rewards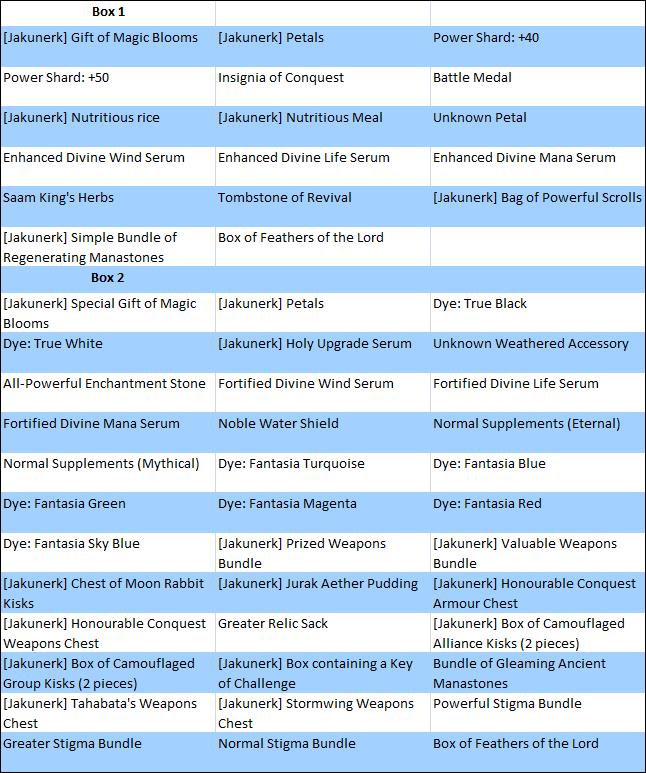 Please note: the fountains will be available until the end of the event (21/2/2017 at 23:59:59).