RETURN TO THE SHUGO IMPERIAL TOMB

In-game event running from 17/5 to 7/6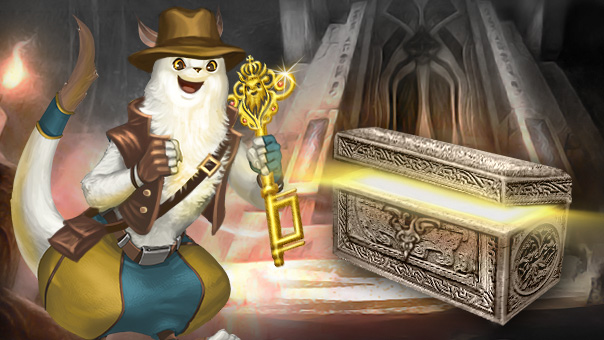 The Shugo Imperial Tomb will once again be opening its gates to players level 45 and up between 17/5 and 7/6/2017 (NPCs remain till 14/6). Seek out Indiana Jonshunerk in Sanctum or Pandaemonium to enter the instance in the form of a Shugo Warrior. Together with one to two fellow players, stop the tomb raiders who have their eyes on the treasures of this lost empire.
There's reward aplenty this time too, including valuables such as the Hollow Man Outfit, [Jakunerk] Weapons Chest of Bygone Atreia, Bundle with an Enhanced Prototype Weapon, Golden Joy Wings, All-Powerful Enchantment Stones, Holy Upgrade Serums and even more.
A list of all rewards can be found below the news article.
Starting 17/5, you will find some useful items for your excursion into the instance in the AION Shop: the Entry Scroll for the Shugo Imperial Tomb increases the number of visits you can take to the instance by one, meaning you can dive right back into the tomb. In the burial chamber of the Emperor, Empress and the Crown Prince there are valuable chests waiting, which you can alternatively open using the Indestructible Treasure Chest Key from the AION Shop instead of the in-game keys.