THE SUMMER CUBES

Use the Mysterious Summer Cube to Get Valuable Items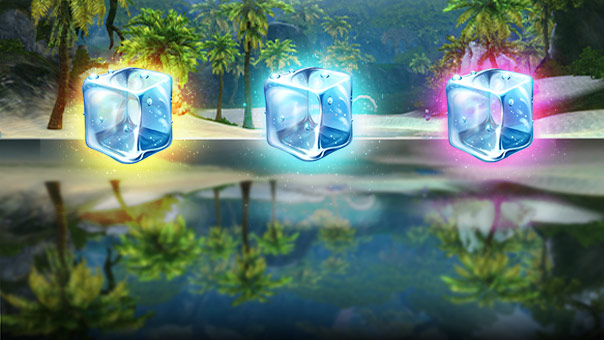 Running: 3rd August to 31st August
In search of summer decorations in a storeroom, a couple of Shugos stumbled upon a box with 'Summer Cube' printed on it. They found mysterious, glowing summer ice cubes inside. The cubes are imbued with a miraculous energy which grants their owners precious items – including the [Rune] Ultimate Transformation Random Box (6 types), the [Rune] Selection Box of DP Daevanion Skills, and the +8 Extreme Equipment Chest/Enchantment Stone.
Collect the Summer Cubes
How to Get the Summer Cubes:
In the AION Shop you can pick up 3 [Rune] Summer Cube (Level 1) 1x weekly per account for free.
The Summer Cubes are available individually or in packs of 25: the ice-cold Summer Cube Box contains 20 level 1 cubes and 5 level 3 cubes.
Improve the Summer Cubes
If you click on a cube, it will either be upgraded or you'll receive a reward. Cubes come in levels 1 to 7. The items a cube bestows improve with each upgrade level. For example: the [Rune] Summer Cube (Level 1) contains either the Insignia of Experience or the (Rune] Summer Cube (Level 2).
Rewards
You can find an overview of all rewards in our list of rewards.
Please note: The items [Rune] Summer Cube (Level 1 to 7) will be removed from the game after the event is over.