Happy Birthday, AION!

Celebrate AION's 6th birthday with us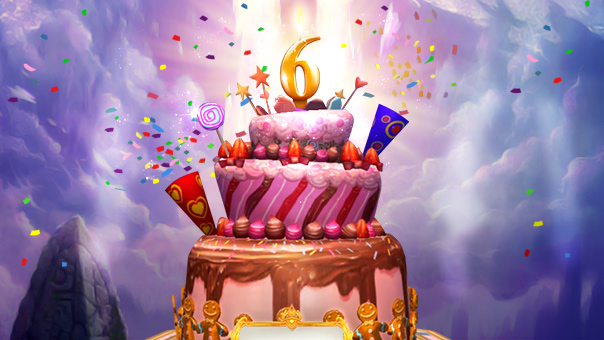 On 25/9/2009 the adventure of AION began. Since then numerous heroes have streamed into Atreia and have earned their wings in the fight against the Balaur. But the journey is long from over! We have thought up of plenty of things to celebrate the 6th birthday in style over the coming weeks.
Update: 30/9 is the date for the new update, 'Wind of Fate', which brings some large changes to the game. Parts of Atreia will sink into the ocean, yet there is still hope: discover the new regions Vengar and Signia and become a pioneer of this new world.
In-game events: we are starting multiple in-game events just in time for the release of the new update. We'll be revealing more about what is coming in a news post coming soon. Keep your eyes peeled!
Gifts (Minimum level: 30): it's AION's birthday but you are getting the presents! We'll be sending you helpful items for your in-game adventures via an in-game survey – including items for the coming events. We hope you enjoy them!
Boosts: to celebrate the birthday we will be activating the following boosts at the weekend (25/9 to 27/9):
+50% AP
+50% Kinah
+50% Crafting
-50% AP Loss
Forum Events: There are even some special surprises waiting for you in the AION Forum! Check in with us!
Cake Fight: The Black Cloud Merchants also want to celebrate the birthday and have made some tasty cakes for all Daevas to enjoy. But unfortunately some boss monsters also had a craving for cake and aren't giving them up easy. Ally with comrades from your faction and strike back at the monsters. If you do get to the cake and then click on it, it will give you a buff! But be careful: if a boss is defeated a new one will take its place!
The cakes will appear from Friday to Sunday (25 to 27/9), between 8 PM and midnight (CEST) in various spots all over Akaron. From 8:15 PM to 8:45 PM, there'll even be an extra greedy sweet-toothed monster in Pangaea who you'll need to defeat. Give it your all!
The exact locations can be worked out from the following screenshot: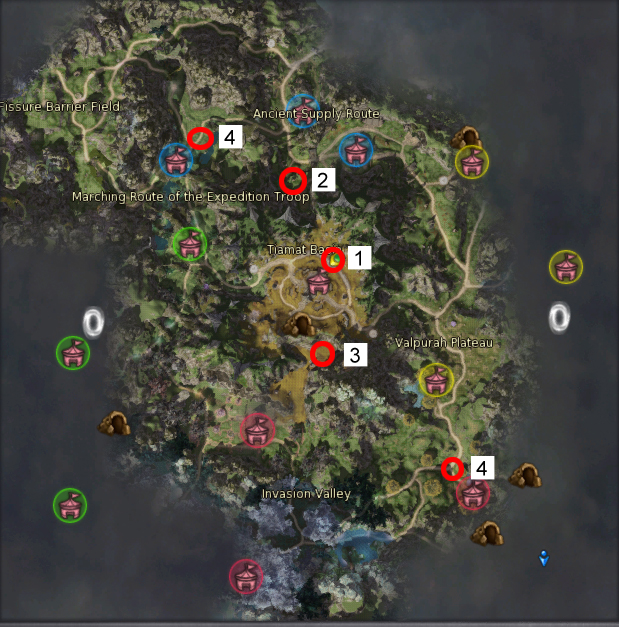 Position 1 = 8:00 PM – 9:00 PM (special boss appears 8:15 - 8:45 PM CEST)
Position 2 = 9:00 PM – 10:00 PM (CEST)
Position 3 = 10:00 PM – 11:00 PM (CEST)
Position 4 = 11:00 PM – 00:00 (CEST)