The Elite Levels are back!

New Elite Rewards for Experienced Adventurers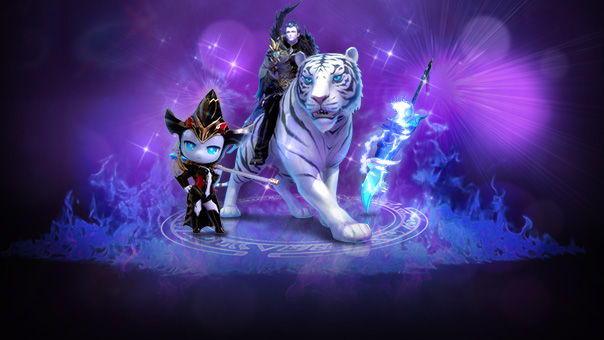 Are you a much travelled veteran? Do you rank among the elite of Atreia? Good, because the 20 Elite Levels are back! This time around they have new and exciting Elite Rewards such as the High Guard Leader's Noble Weapons Chest, the Farside Lightning Dragon King's Sublime Weapons Chest, the White Tiger, All-Powerful Enchantment Stones and many more awesome items. The 20 Elite Levels follow on from the 80 existing Veteran Levels.
The Elite Levels work as follows:
If you've reached Veteran Level 80, each Gold Pack (30 days) used in the game increases your Elite Level by 1.
Each Elite level you reach unlocks additional rewards which can only be assigned to one of your character.
In contrast to the existing Veteran levels, the Elite Level rewards are not reset after 6 months, so they can be applied to another character.
As with the regular Veteran levels, the individual rewards can be seen in the tooltips from the respective levels in the Veteran system.
Note: The Elite Levels released are only available for 3 months. After that, no further Elite Levels can be reached by activating Gold Packs (30 days).  
Your existing Elite Rewards remain available to you. These can be viewed and assigned to an individual character in the section 'Elite Rewards' under 'Manage bonuses'.
In the overview you can still see which and how many Elite Levels you have achieved in the 3 months.
A countdown shows how long the Elite Level period has to run.
We will occasionally release new Elite Levels, offering rewards close to players' hearts which are useful for the gameplay. Newly released Elite Levels will be announced to you in due course.
Full details and rules surrounding the Veteran system can be found here in our FAQ.
Have fun levelling up on your adventures in Atreia!
The Aion Team