Great Bundle Sale
A Bundle of Great Bundles on offer!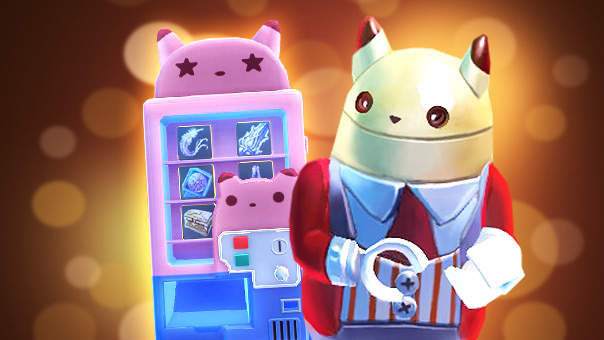 Grab yours now! Save when buying high-value bundles from 5/9 to 19/9.
This is the perfect opportunity to splurge some Shugo Gold before the big 6.0 update! After all, the system is set to be adjusted: Shugo Gold will soon no longer be available from monster drops and the Shugo Vending Machine will only be available as part of the Gold Pack.
The shugo gold will be reset during the 6.0 maintenance. Please make sure you spend it before that.
Bundle
Price
Offer
Unique Luck Chest
[Jakunerk] All-Powerful Enchantment Box
[Jakunerk] Holy Upgrade Bundle
All-Powerful Enchantment Box
Holy Upgrade Bundle
High Guard Leader's Chest
PvP Chest
Head Daeva's Chest
Big PvP Chest
Maskerade Chest
Big Mount Chest
High Daeva Chest
Progress Chest
Big Progress Chest
100
150
150
200
200
250
400
800
1600
3000
12000
150
200
500
90
135
135
180
180
225
340
640
1400
2400
9500
135
180
450