WHEEL OF DESTINY

Win some valuable items in the AION Shop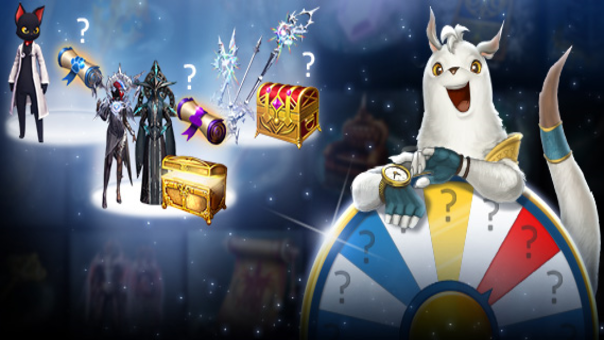 Greetings, Daeva!
Pay a visit to the AION Shop between 23rd April (9 AM) and 7th May (9 AM), give the Wheel of Destiny a hefty spin and win some great prizes!
With a little luck, you could win some rare items such as the following:
[Rune] Transformation Contract: Dr Murr
Box of Transformation Contracts: Legendary Apostle (12 types)
Wise Dragon King's Mysterious Weapons Selection Box
It couldn't be easier to get involved. Simply click on the Wheel of Destiny in the AION Shop to get a spin. After purchase, the wheel kicks into motion and stops on a random segment, which displays your prize.
IMPORTANT: Please note that when Wheel of fortune is active, it is also active on the EAS. There are event items as a possible reward. You can't use these items on the EAS since events are not activated there.
Have fun and good luck!
The AION Team