WHEEL OF DESTINY

Win some valuable items in the AION Shop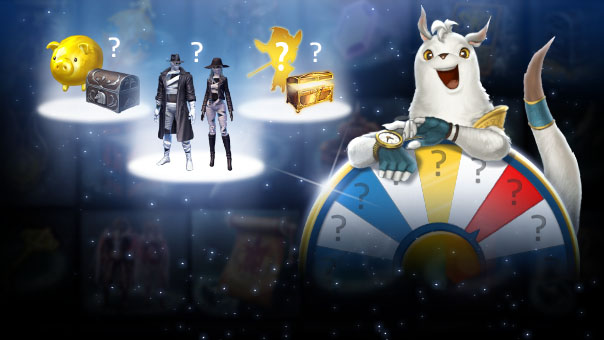 Greetings, Daeva!
Pay a visit to the AION Shop between 13th October (9 AM) and 27th October (9 AM), give the Wheel of Destiny a hefty spin and win some great prizes!
With a little luck, you could win some rare items such as the following:
Goldsqueak – Blessing Health Recovery Box
Invisible Citizen
[Rune] Box of Class S Minion Contracts (10 types)
It couldn't be easier to get involved. Simply click on the Wheel of Destiny in the AION Shop to get a spin. After purchase, the wheel kicks into motion and stops on a random segment, which displays your prize.
Have fun and good luck!
The AION Team