PREPARE FOR BATTLE!

Learn everything you need to know about AION Classic in our FAQ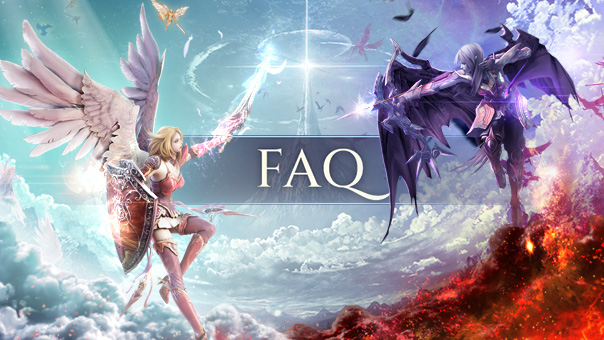 Soon you'll be able to try out the recently announced AION Classic for yourselves! In this FAQ we're giving you an overview of everything you need to know about the new game experience, so you can storm into battle perfectly prepared.
What is AION Classic?
AION Classic is a new game version on a permanent server giving all MMORPG fans a fresh start in the world of Atreia, identical to the beloved gaming experience of the original version. This version has been designed to appeal to players new and old, offering the chance to rediscover the Atreia of old, and relive those iconic dungeons.
Which version will AION Classic release with?
On the back of the large amount of feedback we've received from players following our announcement, we've worked hard together with our partners at NCSOFT to produce a version extremely similar to version 1.9. This will include the most recent updates to the South Korean version of AION Classic, to give players a smooth gaming experience with updated balancing. You'll be able to see all the gory details in our patch notes, which will be published closer to release.
What languages will be supported?
The game will be available in English, French and German, with original Korean voiceovers. Support will be provided in English, French, German, Italian, Spanish and Polish, just as with the current AION Live version.
How many servers are planned?
AION Classic Europe will initially run on a single international server, to maximise party activity and unite all AION Classic fans in one place. As with our regular AION servers, the AION Classic Europe server will be hosted in Germany, as it provides a central location for the majority of European players.
Will the content be different to other regions?
While all regions offer more or less the same content, in developing AION Classic Europe, we have taken the feedback of our community on board, as well as the suggestions and ideas which the developers have received on releasing AION Classic in other regions. Keep an eye out for our upcoming patch notes to learn all the details.
Is AION Classic only a temporary game version?
Gameforge's version of AION Classic will run on a permanent server. We will gradually add more content to the European version over time, similar to how it has been handled in South Korea.
Which classes will be available at the start?
AION Classic will offer the four original core classes: Warrior, Scout, Mage and Priest. In total there are eight playable specialisations: Gladiator, Templar, Ranger, Assassin, Spiritmaster, Sorcerer, Cleric and Chanter.
Will there be any measures in place regarding faction balance?
We'll be monitoring the numbers of characters created following the release, and decide on that basis whether any action is necessary regarding faction balance.
What events are planned for AION Classic?
Players will have access to the same extensive events in the game which are available in other regions, including those in South Korea.
Can I play both AION versions with my account?
While you only require one Gameforge account to play both games, the game-specific account state, such as currencies and game progress, is not shared between Live and Classic.
Can I reserve a character name before release?
No, character name reservation is not planned.
How many characters can I create on one account?
Just as in the other regions, including South Korea, there will be eight character slots available from launch, giving you the chance to play each of the eight class specialisations, if you so choose.
Can I register my AION Classic account with the same email address I use for AION Live?
Yes, your email address is used for a Gameforge account which provides access to all Gameforge games, including AION Live and AION Classic.
Can I transfer my AION Classic account or characters to another region?
No, that is not possible. For reasons of security and data privacy, all regions have their own account management systems and they are not interlinked.
Can players sign up from outside Europe?
Yes, that is possible. There are currently no plans to geoblock IPs.
Can I play AION Classic for free?
Yes, AION Classic is available to everyone, with some restrictions to XP, Kinah and acquiring high-quality items. Siel's Energy offers the Classic experience without restrictions.
Will the membership system be the same as in South Korea?
Siel's Energy is an optional membership subscription which allows you to play without any limits. Memberships will be available for 3, 30 or 90 days, with a 30-day membership costing around €10. Siel's Energy is not tradeable, but can be gifted via the shop.
What differences are there between the free-to-play game and membership?
Players who play the game for free can reach the level cap, access all regions and use all crafting skills. But with Siel's Energy, you have no restrictions on getting items, plus you earn more experience, acquire Abyss Points and use essencetapping.
Does AION Classic also have the Daeva Pass?
Yes, the Daeva Pass will also be available on the European AION Classic server, with the same contents and price as the South Korean version. The Daeva Pass will also offer seasonal rewards.
Will the Daeva Pass include pay-to-win items?
We will release more details closer to release, but we can already confirm that the Daeva Pass will improve your gaming experience and offer exclusive contents, similar to other regions, taking player feedback into account.
Will the shop include pay-to-win items?
The contents of the shop will largely be the same as those in South Korea, offering cosmetics and consumables.
Will players get AION Classic for free if they purchased the original AION before it went free-to-play?
The game is free for everyone to play, so you don't need to buy the game to play it.
Is the Live version of AION being shut down?
No, the current Live version will still be available in the Gameforge client and continue to receive updates and events from South Korea.
Will there be a migration? Do players need to do anything to prepare?
A few days before AION Classic launches, when starting the game, players of AION Live will be requested to migrate their account to the Gameforge client. This is an obligatory step in order to continue being able to play the Live version.
What will happen to the Steam accounts?
Steam accounts will also be migrated, but you will still be able to launch the game directly from Steam. Important: You MUST link your Steam account to a Gameforge account! Please be very careful when selecting which account you link, as this cannot be undone.
How are AION Classic content creators going to be supported?
While we can't provide any detailed information about our plans at this stage, we can confirm there will be an opportunity for content creators to participate in the AION Classic community via our HERO content creator programme. If you're interested in participating, please register here.
Note: We will add more questions and answers to the FAQ as we get closer to the release.