Of Grankers, Couriers and Alchemists

Overview of in-game events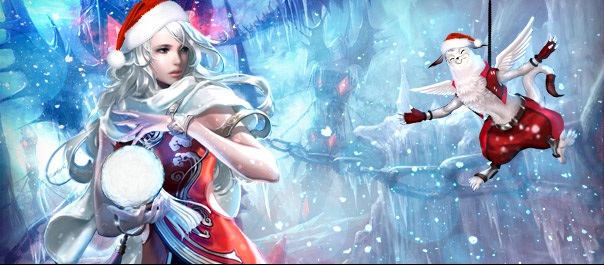 Strange alchemists, idle Shugo Couriers and rogue Grankers - there's loads going on in Atreia, just in time for the Solorius Festival! All this awaits you in the upcoming weeks:

The Alchemist's Gift

Period: 4th of December 2013 until 1st of January 2014
NPC: Suspicious Alchemist
Location: Pandaemonium, Sanctum, Tiamaranta, North Katalam

Visit the alchemist of the Erusael Organisation and receive a bag of keys from him every day. This either contains a Gold or a Copper Key with which you can open a normal or special chest depending on the key's value. As reward you could receive Battle Medallions, Supplements, Ceranium Medallions, Enchantment Stones or valuable weapons.
There's also other ways to receive the keys: for every hour that you're logged in you receive an Experiment Bag - a maximum of 4 per day. You can also loot them from monsters. The bag contains Pieces of Lead and Alchemy Essence. If you combine both, you will receive another key.
Detailed info in the forums: LINK

Chasing the Grankers

Period: 4th December 2013 until 1st January 2014
NPC: Lenatinerk
Location: Oriel and Pernon

The Solorius Festival is just around the corner, but the Red Nose Grankers that are meant to pull the sleigh have run away! Help Lenatinerk to hunt the Grankers and collect their reins. As a reward you will receive Solorios Coins which you can swap at Thauminerk's for some great items.


Solorius Shugo Slackers

Period: 4th December 2013 until 1st January 2014
NPC: Lenatinerk
Location: Oriel and Pernon

The Solorius Festival is just around the corner, but there's been a problem with gift distribution. The Idle Shugo Couriers, who are supposed to help out, have sneaked off for some time out and are relaxing. Look for them and take them to the Shugo Delivery Captain to save the festival. As a thank you, you will receive Solorius coins, which you can swap at Thauminerk's for various items.


Red Nosed Granker King

Period: 4th of December 2013 until 1st of January 2014
Location: Oriel and Pernon

The Granker's loose in Oriel and Pernon - but he certainly hasn't been caught up in the festive cheer! Eliminate the Red Nosed Granker King so that he doesn't cause any damage. Once he's been defeated, the reward chests will appear that may contain, amongst other things, Lenatinerk's Lost Gift Box or Solorius decoration items.

Boost events

To celebrate the holidays we've also got some fantastic boosts:

11th to 18th of December:
+50% AP, +50%XP, -50% AP loss

25th of December 2013 to 1st of January 2013:
+50% Drop chance, +50% Crafting