AION fighting against card payment fraud

Temporary limitations to newly purchased Gold Packs
Dear AION Community,

Over the last few weeks we have had to contend with rapidly increasing and highly professional card payment fraud within the game. Particularly affected by this are the Gold Packs, which were offered in game by the frauds at very low prices and then spread across the servers in this manner. Our focus is first to seek out these illegally procured Gold Packs within the game and to remove them from it before they can be put into circulation (see our previous community report). The associated fraudulent accounts will then be checked and blocked. In addition, we are continually working on methods that make it harder for people to make purchases in our shop using illegally acquired payment methods. Unfortunately the extent of the fraud is so widespread that we have been left no other choice than to take drastic steps in the meantime, whilst we work on a permanent resolution.

As is widely known, it was always our aspiration to have all content for AION (including the Gold Pack) attainable in-game. For this reason, our Gold Pack has been available for trading in the game ever since the launch of AION Free-to-Play.

Because of the current situation, we have unfortunately been forced to limit the properties of newly purchased Gold Packs in the shop. Only in this manner will we prevent further illegally gained Gold Packs from entering circulation. It is much to our regret that the enormously increased amount of fraud cases during the last few weeks has left us with no alternative, as otherwise our game world would have suffered sustained damage. This means that until further notice, all Gold Packs that are purchased from the shop will no longer be available for trading. All other properties of these item will remain unchanged. In addition, this limitation will not apply to the Gold Packs purchased prior to the adjustment.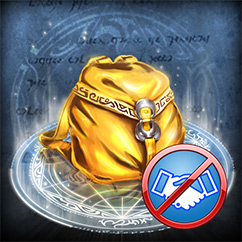 The team working on combating the card payment fraud internally has already been strengthened and we are in close contact with NCSOFT in order to further improve our counter-measures. We hope to resolve the issue promptly and will also keep you informed as to any developments related to this matter.
Further info can be found in our forums.

The AION Team