One year of AION Free-to-Play

Celebrate with us!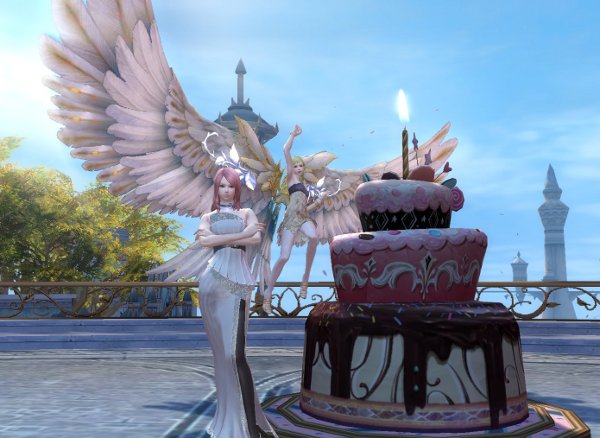 Greetings, Daeva!

AION has been free for a year now - and we want to celebrate that with you!
The Elyos and Asmodians are still embittered enemies and even the Balaur are trying to come to power in bloody battles. However, a lot has changed in the last 12 months: we, the team at Gameforge, took over European operation on 29.02.2012. We changed the game over to a free-to-play model and put an end to the subscription fees. Updates 3.0 and 3.5 brought about a lot of new features and a total of three million players registered for AION - 2,7 million after the switch over alone!
So we have plenty of reasons to celebrate! The following awaits you in the next few days and weeks:
Update 3.9
In April we're expecting another milestone in AION's history, on 17.04. update 3.9 will be installed on the European servers - including the Rookie Server and the Dungeon Finder! Thanks to these new features you will be able to survive adventures together with other Daevas.
4.0 will also be released this year. Atreia will expand a little further with the new area Katalam and two new classes. More info about both enhancements will follow shortly.
Boost Event
From the 27th of February until the 6th of March, there will be a 50% boost on drop rate, experience points, Abyss points and crafting. You will also lose 50% less Abyss points during this time should you shuffle off this mortal coil.

Spring Event
Winter is drawing to a close and Spring is awakening. Greet the new season from the 6th of March in our Spring event. We have lots of surprises in store for you!
Anniversary Discount

To celebrate the anniversary of AION Free-to-Play, you have the possibility to grab a special discount! Important: This offer is only available from 28th February to 2nd March and only between 7pm to 8pm UK time. Be fast!

Happy Playing!
Your AION Team
One year of AION Free-to-Play in numbers
(Click to enlarge)