Of Heroes and Villains
Win some great prizes in the screenshot contest!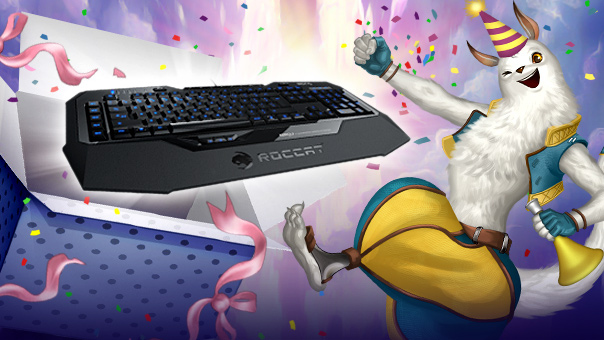 The war between the Asmodians and Elyos has been raging for centuries – and for seven years now you've been able to mark your stamp on the conflict! So many battles have been fought, so many victories celebrated, so many defeats mourned. In the eyes of both races, the others are the villains of the piece, but the question of ascribing blame is never easy to solve. Or is it?
What would the shining hero of the Asmodians look like? How about his evil Elyos adversary? And vice versa? Show us what you think by taking part in our contest! A ROCCAT Isku keyboard, a cuddly Shugo and great in-game prizes are up for grabs.
Use the extensive character creator in AION Free-to-Play to explore the possibilities. Create a hero and villain in one of two categories: Asmodian Hero vs. Elyos Villain or Elyos Hero vs. Asmodian Villain. One winner will be selected in each category.
Taking part couldn't be easier:
Send us four screenshots: one full-body shot and one close-up facial shot per hero and villain.
Only screenshots from the character creator are allowed. That levels the playing field for all entrants and gives everyone an equal chance!
You can only make one submission to the contest, so choose one of the two categories. It's up to you whether you render your hero and villain in a serious or more comic-book light.
Allowed formats: jpeg, png
Max. file size: 5 MB
Post-processing the images with other programs is not permitted. Merging two images into a single file is allowed, however.
Submit your entry to contest@aionfreetoplay.com by 17/10/2016.
Please use the email address linked to your account, and provide your server and character name. Enter one of the two categories in the subject line: [AH vs. EV] (Asmodian Hero vs. Elyos Villain) or [EH vs. AV] (Elyos Hero vs. Asmodian Villain)
Also provide the names of your hero and villain in the email!
One winner will be chosen from each category.
The following prizes await:
1x ROCCAT Isku Keyboard
1x Cuddly Shugo
1x Hell Steed or Unicorn (choice available)
1x Midnight Costume or Luminary Costume (choice available)
The winners will be chosen by the AION team and announced in the forums, on the website and on social media at the end of October! The winners will also be notified by email.
Wishing you lots of luck!
The AION Team