Full server - full action!

The server fusion is coming: find all the important info here.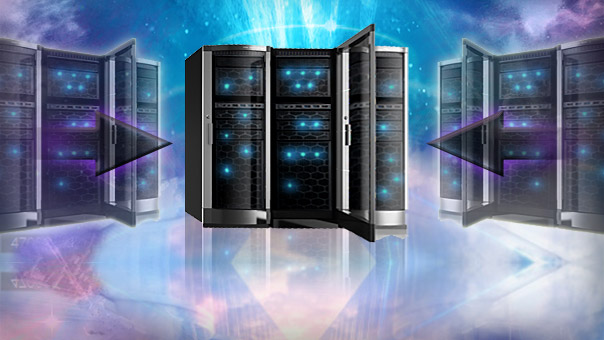 To help populate Atreia more densely, some of the servers are going to be merged together, uniting separated worlds. Get ready for more players, more entertainment and more game fun. Find new friends and companions to join you on your adventures as well as challenging opponents!
Experience the full server and a densely populated Atreia
Planned date for the server fusion: 27/3/2019
The deadline for the server fusion is our desired date. We still have a few tests to run before then - naturally we'll let you know if the deadline has to be changed for any particular reason.
The servers will be merged in such a way that the fusion will result in a completely new server. Everything will be reset during this process: houses and auction houses will be emptied and their contents will be sent back to their owner's warehouse.
The New Servers
Deyla (EN/IT) + Nergal (EN/INTL) → Server 1 (EN)
Antriksha (EN/TR) + Barus (PL) + Hellion (EN/ES) → Server 2 (EN)
Thor (DE) + Loki (DE) → Server 3 (DE)
Hyperion (FR) + Urtem (FR) → Server 4 (FR)
Timetable and Details
After the server fusion we will take up to 3 weeks to analyse the player numbers and balance of factions on the new servers.
Then limiting values for character transfers will be defined for each server and each faction. This is being done to ensure a healthy server population and faction balance. We'll then open the character transfers on the website.
As soon as this is available you can register for the character transfers. If the limit for a certain server is reached, you will be immediately informed that you can't transfer your hero to the server you've selected because of the limit value.
Tip: get in touch with your friends so they can transfer to the server of your choice at the same time as you.
You have the option to cancel the transfer you registered for with your friends up until the server maintenance during which the character transfers will take place. Once you cancel this you can select another server.
During the transfer we will increase the limit value per server where required.
To prevent exploits, house auctions will be temporarily locked on 20/3.
The PvP rankings will be reset during the server fusion.
Relocation Gifts
To sweeten the new shared home on the merged server, after the successful server fusion all players will receive free items once per account via 'Manage bonuses':
1x [Rune] Special Transformation Contract
1x Legendary Bundle of Enchantment Stones
1x Chest: Lion - Dodge Enemy (30 days)
1x Sun Worshipper Hair Accessory (30 days)
1x Sun Worshipper (30 days)
1x Sun Worshipper Spike (30 days)
Problems
Naturally, we make every effort to try to ensure that the server merges are as smooth as possible. However we will have to compete with some challenges. The most important of these have been gathered here.
Faction conflicts: The server fusion can muddle the distribution of some accounts. If you are affected by this, we ask that you make use of the free character transfer on the AION website to move one or more of your heroes to other servers.
In order to even out the population and the balance between the factions on the new servers, we will be performing character transfers 2 to 3 weeks after the server fusion and reserve the right to introduce access restrictions for this if necessary.
Naming conflicts: With the server fusion, it may happen that more than one character or legions with the same name end up on one server. In such an instance, players with an older or higher ranked character as well as players who were online more often in the last 30 days will keep their name. The player with a character who is younger or lower in level and who may have been online infrequently will receive a Name Change Ticket to rename their character. The same applies to legions. Every Brigade General of a legion affected by the name change will receive a 'Legion Name Change Ticket'.
Housing: The server fusion meals all players will lose there houses. All of the contents linked to these houses (e.g. items of furniture) will be kept. All those affected will be refunded double the standard purchase price of the old house (mansion, estate or palace) as a means of compensation - including the cost of 3 weeks maintenance. For houses (mansion, estate or palace) enhanced with a buff you will receive 100x Yasba's Grace - valid one time.
You can find more details about the server fusion in our FAQs.