Halloween Offer in the Shop

New items and, till the 2nd November, 50% off on all Transformation Candy!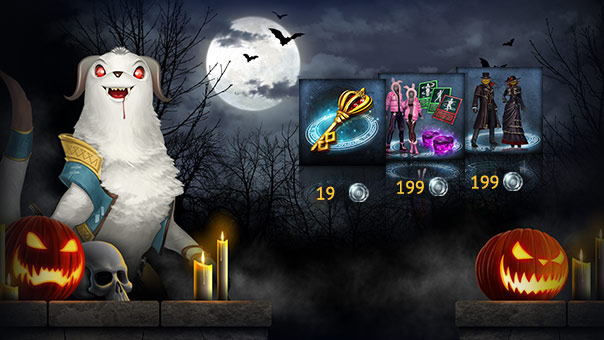 Week on week you'll find new and useful items for your adventure or cool skins for your personal heroic outfit in the AION shop. Today, a new delivery has arrived which enriches the product range quite extensively: 
Get the Hell Steed (7 days) now - once per account for free!
The following items are only available in the shop for a week:
The following video shows different possible bonus items that you have a set chance of additionally receiving from the purchasable item 'Bonus Box of Upgrade Serum'.
The following are only available in the shop during the event period (25/10/ - 01/11/):
The following items are discounted in the AION Shop for 1 week:
For a limited time, all items in the following category are reduced by 50%:
Visit the AION shop now!
Here you can find a video to illustrate today´s shop update – it was made by two of our players who are also part of our QA-Team: