FLASH AUCTION

Grab some items in the AION Shop before the others do!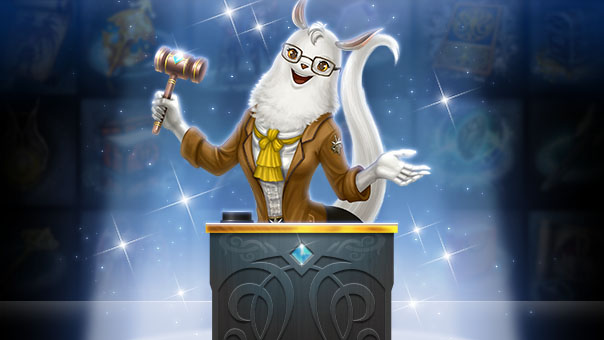 Today in the AION Shop from 4 PM to 9 PM: get some highly-prized items in the Flash Auction!
You have the chance during the Flash Auction to grab prized items at rock-bottom prices. But you'll need to be fast and bid cleverly, as the offered items have a limited availability! Each item is also only available in the shop for 15 minutes. While the timer counts down, so does the price and once the auction period ends, the item will no longer be available.
The following items are available in the Flash Auction:
Classy Daeva Costume Set
Party Outfit
Brigade General Vasharti's Wings
Manastone: Healing Boost +8
Versatile Dye
Box: Dew Steed
Egg containing Cat Mage Kashy
Legendary PvE Enchantment Stone
Crafting Skill Improvement Scroll I (500%)
[Event] Manastone: Accuracy +73
[Event] Manastone: Magical Accuracy +73
[Rune] Daevanion Essence
[Rune] Box of Kinah 
[Rune] Ancient Transformation Contract: (11 types)
Ancient Daevanion Skill Chest
Legendary PvP Enchantment Stone
Sita Minion Contract
Fragment of the Fighting Spirit
Stigma Set
[Rune] Legendary Transformation Contract (7 types)
Have fun bidding!