AION CLASSIC IS COMING!

Play AION Classic on European Servers Soon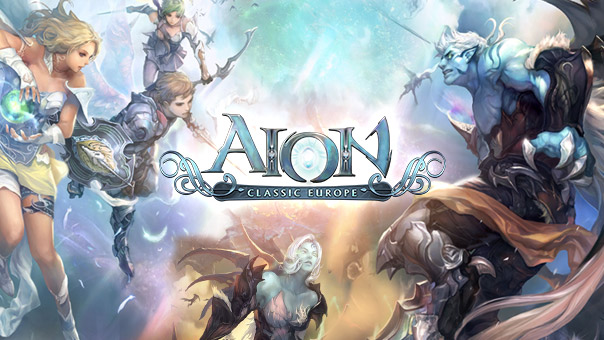 All of Atreia is in an uproar as a rumour spreads like wildfire – from the bustling taverns in the cities to secluded spots in the countryside, all you hear is: AION Classic is coming!
A Message From the Project Manager
First things first, as the Project Manager of AION Classic has a message for you:
'Dear players, we are pleased to announce today that the highly anticipated release of AION Classic is coming to Europe in early 2023. Working with our partners at NCSoft is crucial to ensure the European version builds on the experiences of other regions, while streamlining technical aspects that will ensure a fun and smooth gaming experience for you.'
What Awaits You?
AION Classic is a permanent server that offers to all MMORPG fans a fresh start in the world of Atreia, identical to the original version but with some additional balancing and quality-of-life improvements. The European Classic server will launch with the 2.0 update.
New and old players will be able to explore the vast and unique realm of Atreia, discover iconic dungeons and take part in the conflict between Elyos and Asmodians.
What Does AION Classic Offer?
You can look forward to PvE content up to level 55, various maps and instances such as Dark Poeta, Baranath Dredgion and more with AION Classic!
Throw yourself into battle and experience numerous PvP modes such as Rifts, Fortress Battles and much more. Take to the skies again and get ready for aerial battles in the Abyss! You can also choose different professions to craft equipment and consumables.
Who Can Play AION Classic?
The game will be accessible to everyone for free. Additionally, Siel's Energy and Daeva Pass features will also be available, allowing you to continue using the content without restrictions and grab additional rewards.
After the release, we will of course provide regular updates in a similar way to the already-released version in Korea. Please note that we plan to adapt the rate of these updates to the needs of the EU community. This means the updates may not exactly follow the same time frame as in Korea.
Exclusive content such as the new dungeons or the recently added new classes will also be introduced in Europe with future updates for AION Classic.
When Does AION Classic Come to Europe?
In early 2023, you will have the chance to relive the bitter cold of Morheim and the arid lands of Eltnen, as well as the vanilla feeling of thrilling PvP battles between Asmodians and Elyos!
As many of you already know, a lot of our work – along with the great support from NCSoft – is focused on building a working platform that can host the classic AION client.
We will keep you updated on all the milestones until then. The first step will be the migration of the AION live version to the new platform, for which we will continue to release content updates.
Of course, we will provide you with all the details and information as soon as we get closer to the migration, and then also as soon as we can give a more precise date for the release.
What Happens Next?
We know you have lots of questions. That's why we are preparing our own live stream before Christmas to look at the topic in more detail. Many other questions will soon be answered in our FAQ.
Visit us on Twitter, Facebook, Instagram and our website for the latest AION Classic news. Also join our AION Classic Discord channel: https://discord.gg/aionEU
We're already looking forward to playing with you on our AION Classic server – it's going to be amazing!
The AION Classic Team