THE LEGACY OF THE PAINTER

Experience Update 7.0: Now Live on European Servers!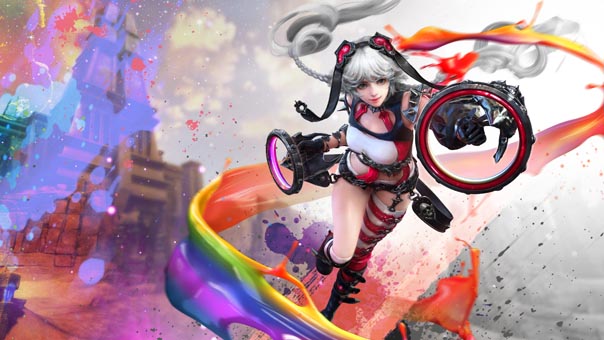 NEW HEROES IN ATREIA
Are you ready to defeat sinister forces? Experience the next chapter in the phenomenal AION saga and enjoy a plentiful supply of brand new content and improvements:
Dive into the world of the Painter: the new class specialisation for the Artist awaits, with full technicolor!
Adventure awaits: experience the story of Innana, battle through countless quests and explore the entirely new region of Dumaha.
In Altar Siege battles you fight in thrilling PvP combat: be richly rewarded for your heroic deeds with some valuable prizes.
You grow stronger: the new transformation items grant your character buffs that they can use together with the transformations!
Show your enemies what you're made of: the Gold Arena allows 3-person teams to battle it out for victory, honour and fantastic rewards.
Face some feisty PvE challenges in the Stella Development Laboratory as well as in plenty of other content in AION 7.0. Will you master them all?
There's even more! AION 7.0 has got even more new content for you:
Look forward to further transformations as well as an item manual which helps you find the perfect armour. Additionally the maximum amount of characters has been increased to 13!
Users of the Gold Pack can also look forward to the Atreia Pass, which will give them a free item daily.
Check out the trailer for AION – The Legacy of the Painter here:
What are you waiting for? See how great the new update is for yourself: play it now!
Full details and information on new update 7.0 can be found in our patch notes.