UPDATE 7.5: WAKE OF THE STORM

Now live on the European servers!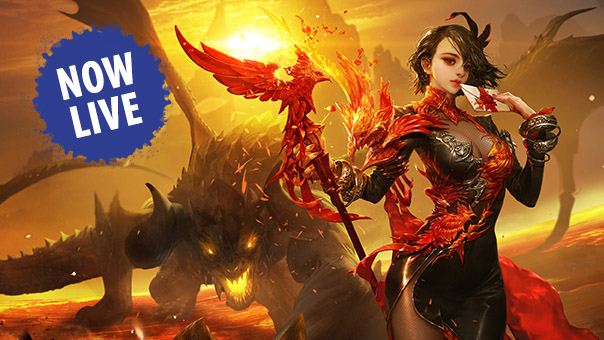 The new update brings a huge haul of hard-hitting action and exciting contents to the table. Get straight into the thick of the fight – or read up on all the juicy details first in our news post:
New in AION
You can now add brand-new Odians to your hero's accessories, and craft runes into your bracelets and feathers.
Unlock new Paralysing, Silencing or Heavenly Vision weapons! These can be acquired in multiple ways, for example by defeating bosses in Lakrum or Dumaha, or eliminating agents of the enemy faction. By enchanting the weapons, you can upgrade them even further, with three levels of improvement available.
Look out for 6 new legendary apostle transformations and transformation collections – Ariel's Apostle, Azphel's Apostle, Yustiel's Apostle, Triniel's Apostle, Vaizel's Apostle and Lumiel's Apostle – each transformation granting you different stats.
Prepare yourself and your team of up to five other players for an epic challenge in the new Ara Infernalia instance – show the strength of your Daeva!
Loot monster cubelets in Kubrinerk's Monster Cube Laboratory to aid you in defeating bosses in the following instances: Prometun's Workshop (difficult), Stella Development Laboratory (normal), Makarna of Bitterness (normal), Beninerk's Manor (difficult) and Ara Infernalia (normal).
More Features
We already covered the main features of this update in our last post. Here's all that at a glance:
More powerful enemies and better loot can now be found on the battlefields of Inggison and Gelkmaros – promising many more engaging battles.
No way back – Daeva down and stand your ground in the added Dredgion Invasion.
Ultimate gear can be earned for vanquishing world bosses lurking in every region.
The world bosses in Silentera Canyon have your number – defeat them for a chance to pick up the most powerful equipment your hero has ever worn!
In Lakrum you'll find stronger monsters, quests and high-quality loot for victory over Raging Anomos.
Play for new rewards in Dumaha's thrilling Altar Siege Battles.
In the Raging Valley PvP battlefield, it's no longer the best gear but the best skills which decide your fate.
Your hero can now earn level-80 items.
Two new instance merchants supply you with important goods such as legendary and ultimate PvE enchantment stones, Kinah plus ultimate gear.
Learn More about the Update
Episode 9
Still not seen the latest episode of The Daeva's Tavern? Check it out now and learn all about the update in your favourite AION show!
Patch Notes
Check out the patch notes to see all changes and details at a glance.
Have fun with the new update! — The AION Team