UPDATE 7.5 PREVIEW

Find out all the latest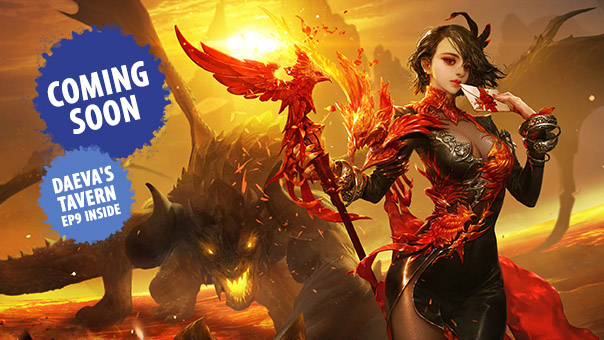 Can't wait to play all the new content on the European servers? Then we've got good news: update 7.5 is ready to launch on 09.06! We've outlined all the most important changes for you below:
Inggison and Gelkmaros
You're going to love the completely reworked battlefields of Inggison and Gelkmaros.
Powerful monsters – earn high-level loot from the new level 76 to 80 enemies.
Battle it out in the new arena, in garrisons, Abyss Rifts (for 12 to 24 Daevas) or survive the added Dredgion Invasion!
Beat world bosses in each region, earning ultimate gear in reward for your victory.
Silentera Canyon
Silentera Canyon has also seen a revamp:
Enter the canyon from Inggison or Gelkmaros and look forward to level-80 items.
Two new world bosses lay down the gauntlet. If you defeat them, you have a chance to pick up Ultimate Noble Floren accessories and extreme 'Presumption' gear. Once enchanted, the latter is some of the most powerful gear your hero will ever equip!
Lakrum and Dumaha
Taking a trip to Lakrum and Dumaha has never made more sense:
In Lakrum you'll now find stronger monsters, quests for your legion and high-quality loot for victory over Raging Anomos.
Raid monsters don't stand a chance! In Dumaha you play for new rewards in thrilling Raid Missions and Altar Siege Battles.
Your hero can also get level-80 items in Lakrum and Dumaha.
In the Raging Valley PvP battlefield, it's no longer the best gear but the best skills which will decide your fate.
Instance Merchants
The Gameforge highlight in update 7.5 are two new instance merchants. They've been added for two of the three difficulty levels and will soon be supplying you with important goods:
At 'easy' difficulty, the new merchants will supply legendary PvE enchantment stones, Kinah and legendary gear.
At 'normal' difficulty, the new merchants deal in legendary and ultimate PvE enchantment stones, Kinah and ultimate gear.
The Daeva's Tavern – Episode 9
We've saved the best till last… your favourite AION show is back at the forefront, bringing you all the juicy details on the new update in their usual flamboyant and humorous style. Check out the video here: