NOW LIVE: UPDATE 7.9 Part 2

Now live on the European servers!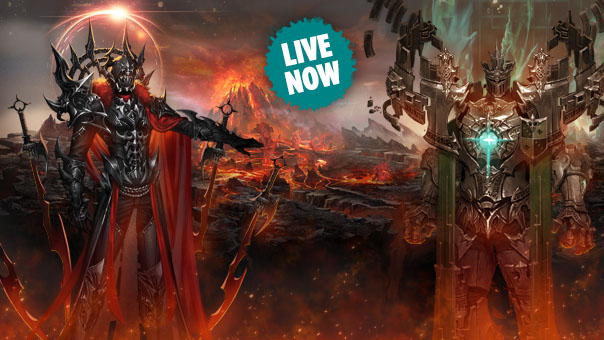 The wait is over! AION Update 7.9 Part 2 is now complete, bringing a ton of new content and improvements! This post gives you a quick preview of all the features you can look forward to.
What's New?
Transmog System: This system allows you to change the transformation appearance of your hero while keeping the stats of your favourite transformation.
Tempus Celat (Kaldor): This new map includes areas where your hero will continually take damage. Additional weekly quests and exciting PvP battles add an extra challenge.
New Ultimate Transformations: Collect Ultimate Fragments of Memory on Lugbug Missions to be able to transform into Nezekan or Zikel.
More Labyrinth Levels: Get ready for five further alternative levels plus different offerings from the Twilight Black Market Trader.
The Adventure Continues...: Following on from Inanna and Beninerk, experience new missions and learn how the story unfolds.
Tempus Fugit Improvement: Items no longer disappear after leaving the zone and there are now more teleportation options.
Other Improvements:
Adjusted the Lugbug Mission rewards.
Cube items can now be stored in the account warehouse.
Added runes for the Nezekan and Zikel transformations.
Platinum cubelets can be used for 10 points of Lumiel's Transmorph (Valuable Morphing).
Honour Points ranking season adjusted and changed Honour Points required per Abyss rank.
Want to learn more?
Read the patch notes to get the full low-down on all the new contents and changes.