PREVIEW: UPDATE 7.9 Part 2

Find out all the latest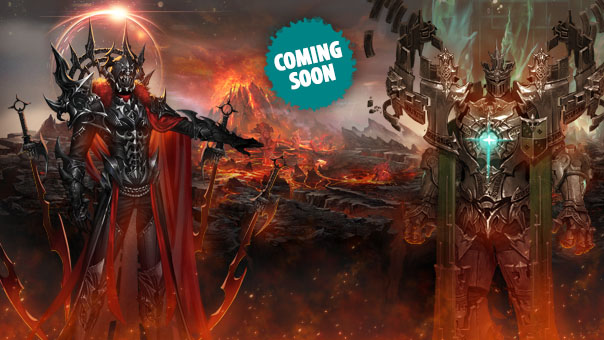 Look forward to the second part of Update 7.9 – with a new battlefield, ultimate transformations and tons of further changes!
Kaldor: Tempus Celat
The new map can be entered from level 80. Head to Silentera Canyon and enter Tempus Fugit through the portal. There you will discover new areas of the map, but your hero will continuously suffer damage.
Take on brutal bosses in extra weekly quests or experience thrilling PvP battles in the Heroic Ruins.
Master the challenges and scoop up awesome items in reward!
New Ultimate Transformations
Head into battle as Nezekan or Zikel! These two ultimate transformations are part of a new collection, and you can unlock them by collecting Ultimate Fragments of Memory on Lugbug Missions.
More Labyrinth Levels
Get ready for five further alternative levels plus different offerings from the Twilight Black Market Trader.
The Adventure Continues
Following on from Inanna and Beninerk, experience new missions and learn how the story unfolds.
Keep your eyes peeled for our release news soon and learn more about the newest features in AION!