PREVIEW: UPDATE 8.0 – Part 2

Find Out All the Latest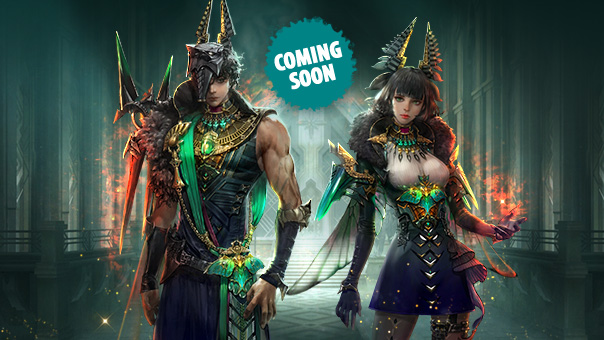 The upcoming AION update revolves around the new corps quests! In this brief preview, we'll let you in on why the battles in Aphsaranta will be even more fierce than usual and what else you can expect in part 2:
Broker Battles
If a faction occupies all 13 operational areas in Aphsaranta, the other faction's brokers will appear on the border bridge. Defeat the enemy brokers and receive generous loot for your service.
Rescue Mission
As soon as the Elyos occupy the 6th Base or the Asmodians the 9th Base, they can free the opposing faction's prisoners and thereby reap valuable rewards.
Surprise Attack the Brokers
Get the Secret Order and carry out the assassination once the Elyos occupy the 10th Base or the Asmodians the 13th Base. An assassin who carries out their mission with a level head will be richly rewarded.
Goods Transport 1
An important delivery must be made while the Elyos occupy the 10th Base or the Asmodians the 13th Base. Are you ready to deliver the item to its destination despite the danger?
Goods Transport 2
Emergency in Aphsaranta: support and defend the suppliers from monster attacks while they move through Aphsaranta. You'll receive a reward if they reach their destination without a scratch.
Additional Features
You can also look forward to the new Tower of Challenge level and many more features. As always, we'll keep releasing more info and details about the update – so keep an eye out for our release news!
Don't Miss Our Stream!
Don't let us keep you dangling in suspense any longer and join us on our Twitch livestream on 10/01 at 19:00! The AION team will show you the new contents and tell you everything you need to know about part 2.